One of the main approaches in diabetes prevention is maintaining an optimum lifestyle and well-being through healthy eating and exercise. Nutrition at DDI integrates clinical care with research and audit to ensure we are offering our patients the very best care.
We are involved in all the Institute's activities, projects, research collaborations and services.
We also offer innovative services that are based on the latest research findings. We aim to assist in the maintenance of an optimum lifestyle by promoting healthy eating and exercise to prevent diabetes. Our nutrition services include research projects that aim to put your diabetes in remission, guide and support you through your weight loss journey and teach you how to count your carbohydrates.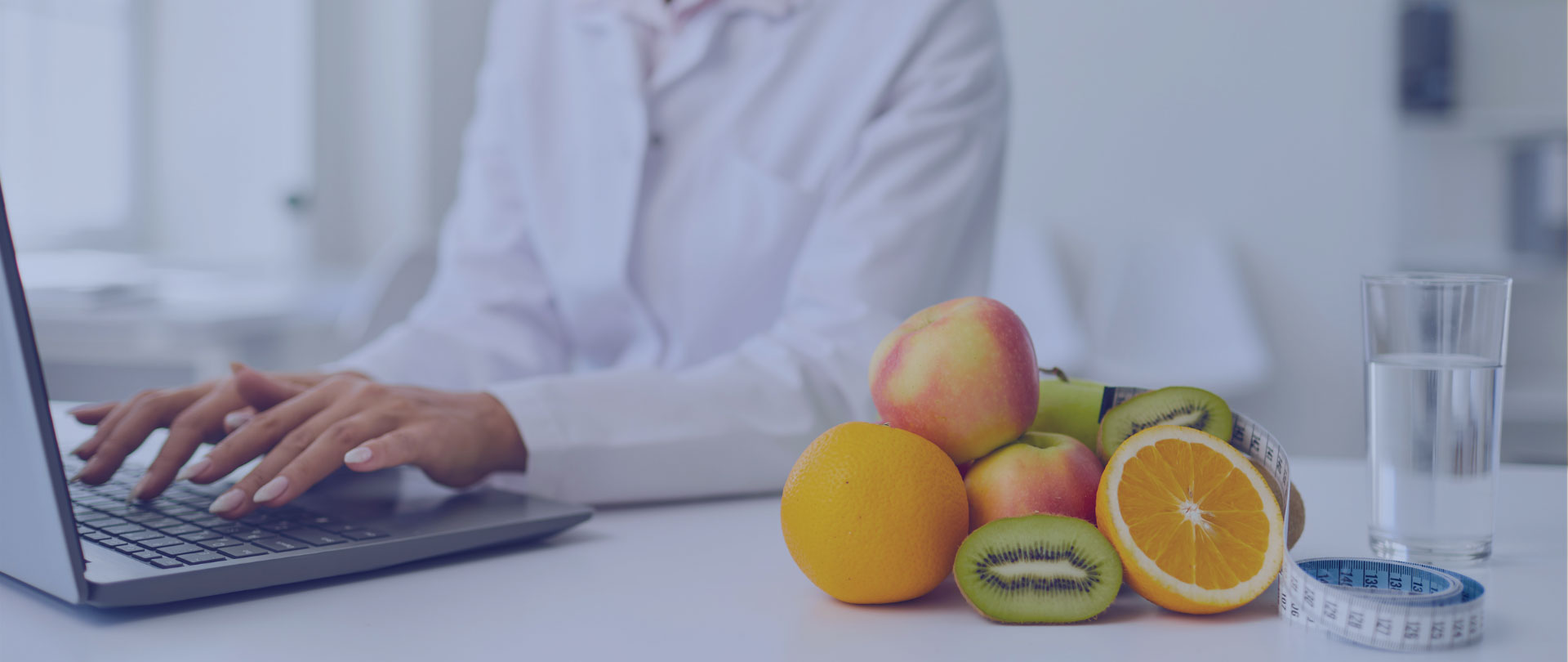 Meet Our Team of Qualified Dietitians!
Our Initiatives
At the Nutrition Clinic, we aim to offer the very best care to our patients. This includes:
In this clinic, participants will be guided towards remission of type 2 diabetes. This means that the participants can come off the diabetes medication and have normal blood sugar. In general, remission is easier to achieve if participants have had type 2 diabetes for less than 6 years. However, even in people who have had type 2 diabetes for longer, removal of some or all medications is possible.
We offer several diets for achieving this, including total meal replacement using commercial meal replacement products; low-carbohydrate diets and very low energy diets (approximately 800 kilocalories per day) using food.
World Excellence in Carbohydrate Counting
In addition to our DAFNE team for adults, we are involved in group and individual-based education initiatives. These initiatives aim to help children and young adults learn how to count carbohydrates in order to adjust their insulin doses. For example, we are running the Kids in Control of Food (Kick-Off) program for children between the ages of 11-16 years old.
Our dietitians are co-investigators in the "International Weight Control Registry" by Tufts University. This initiative involves comprehensive research which aims to investigate the most successful weight loss strategies worldwide.
Medical Fitness Center Program | Coming Soon
This tailored 12-week program will kick-start a healthy lifestyle that combines food and nutrition counseling sessions provided by a dietitian along with an exercise regimen that is to be implemented with the assistance of experienced personal trainers at DDI. Members interested in this program will enjoy one to one nutrition counseling sessions every two weeks while exercising with a personal trainer 3-5 days per week. Group sessions and workshops will be held monthly to explicitly train members of the program in reading nutrition fact labels, creating healthy balanced meals, and smartly grocery shop on their own. In addition, members of this program will connect with their dietitian via WhatsApp for nutrition assistance in between counseling appointments. Members will be provided a Fitbit band to further monitor exercise and food intake. The combination of a nutrition and exercise intervention allows members to reach their own personalized goals.