Train at our facilities!
DDI aims to provide education and training to patients, caregivers, undergraduates, graduates, and medical professionals. At our facilities, you can master new techniques, gain experience from our scientists and medical professionals, and learn how to save a life.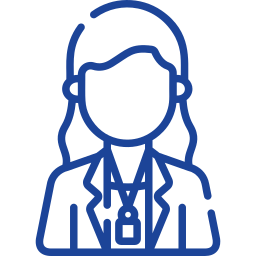 Internship Program
Our Internship Program offers a unique opportunity for university students and recent graduates in Kuwait to learn first-hand what a think tank is all about.

Take a tour of our facilities to learn more!
Want to learn more?
Our Sectors
Research Sector
Research is the backbone of modern and innovative medicine. At DDI, we apply our knowledge and expertise to further understand diabetes in the Arab population and improve health outcomes.
Medical Sector
Our Medical team delivers the best medical care and research outcomes by using unique and innovative methods. The team tackles all aspects of research, training, education and health promotion to achieve DDI's mission.
Operations Sector
Our Operations team rests in being 'enablers' to meet institutional objectives and is a partner in supporting the Mission, Vision and Values of DDI.