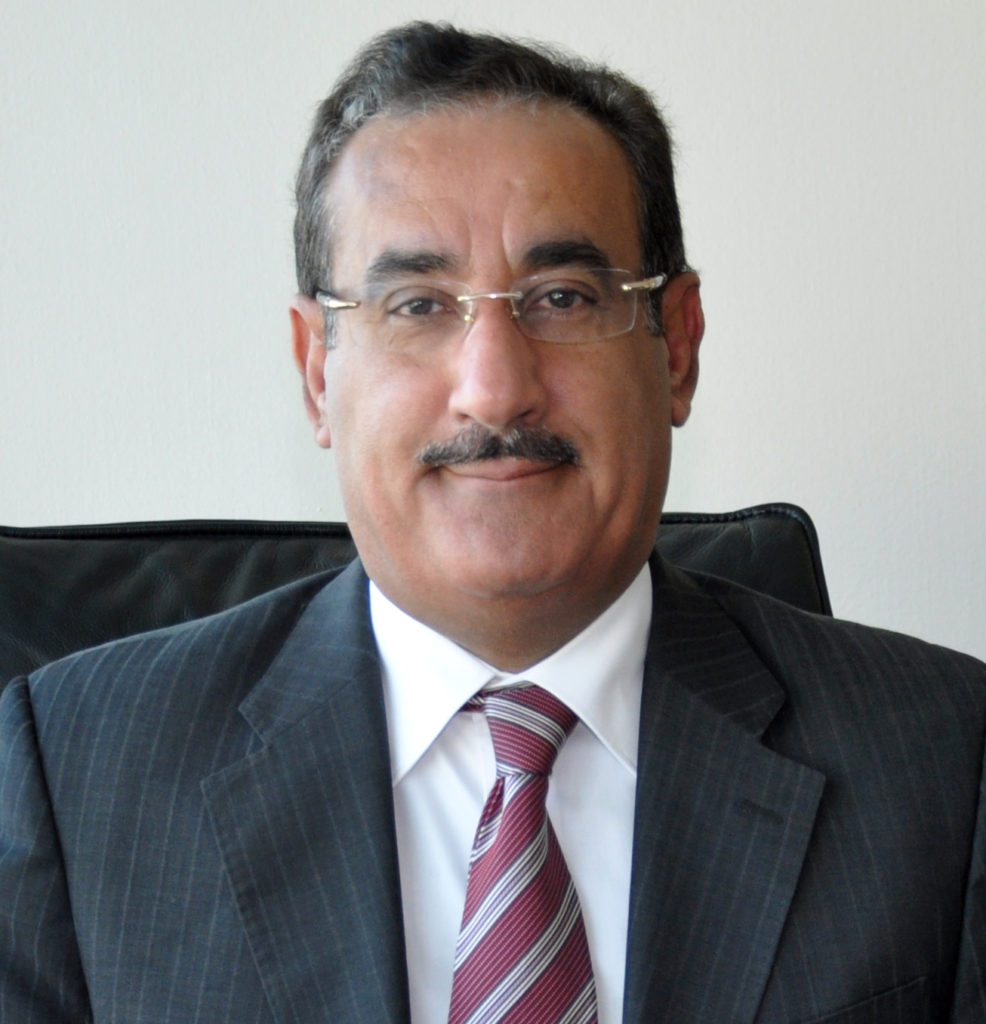 Dr. Qais Saleh Al Duwairi, Director-General of DDI, joined Dasman Diabetes Institute in February 2016.
Upon joining DDI, Dr. Al Duwairi brought together significant diabetes research with numerous prevention and management methodologies to help combat the epidemic Kuwait. He believes in creating an environment that advances healthy lifestyles and aids diabetes prevention via public outreach programs. Dr. Al Duwairi continues to encourage the development of effective surveillance systems that can easily detect the risk of type-2 diabetes. His key area of interest is diabetes management to provide necessary assistance to the patients who are suffering from diabetes and other related conditions.
Dr. AlDuwairi completed his bachelor's degree in medicine and surgery from Cairo University in 1982 followed by Masters in Hospital Management in 1993 from Leeds University. He began his career as Deputy Director of Mubarak Al-Kabeer Hospital in 1992. He later became Deputy Director and Director of Amiri Hospital in 1997. In 2007, Dr. Al Duwairi became the Assistant Undersecretary of Health Care Affairs.
Dr. Al Duwairi has contributed to journals like Primary Care Diabetes, World Journal of Diabetes, National Library of Medicine – National Centre for Biotechnology Information, Frontiers In Organization and Science Direct.
Key interests
Glycemic control in Kuwaiti diabetes patients treated with glucose-lowering medication
Progressive ischemic gangrene in dialysis patients: a clinicopathological correlation
The prevalence of overweight and obesity in an adult Kuwaiti population in 2014
Report on the fifteenth inter-country meeting of directors of poliovirus laboratories in the Eastern Mediterranean Region, Kuwait City, Kuwait
The prevalence of pre-diabetes and diabetes in the Kuwaiti adult population in 2014
Collaborations
Under Dr. Al Duwairi's leadership, thoughtful collaboration with national and international institutions has become possible that helped improve diabetes research, prevention and management at large. Consequently, the patent office of DDI filed six patents in 2019 to further encourage innovative research methodologies in the field of diabetes care and management.
Other
During his tenure as the Assistant Undersecretary for Technical Affairs in Kuwait, and member of the GCC states' Health Ministers' Council Executive Body, Dr. Al Duwairi exhibited a paper called "Combating Smoking" that elucidated the harmful impacts of smoking. He also presented a paper titled "Cooperation Standards and Regulations with the Health Gulf Associations" on establishing substantial regulatory norms.
Committees
Dr. Al Duwairi was the member of the Executive Board of the GCC Health Ministers Council that works towards strengthening the relations between the Gulf countries in the field of medical health and awareness.
He has also been involved in the formation of various technical committees during his tenure as the Assistant Health Undersecretary for Medical Services of Kuwait.
Dr. Al Duwairi has been the part of the organizing committee that overlooked the series of 'Diabetes Prevention' awareness campaigns in 2015. The committee involved the collaboration of the Ministry of Health and the Gulf Excellence Award.
Dr. Al Duwairi was also the Chairperson of the Kuwait STEPS National Coordinating Committee.
Awards and Recognition
Dr. Qais Al Duwairi was awarded an 'Honorary Professor' title in May 2016 by the University of Dundee – Scotland, UK.