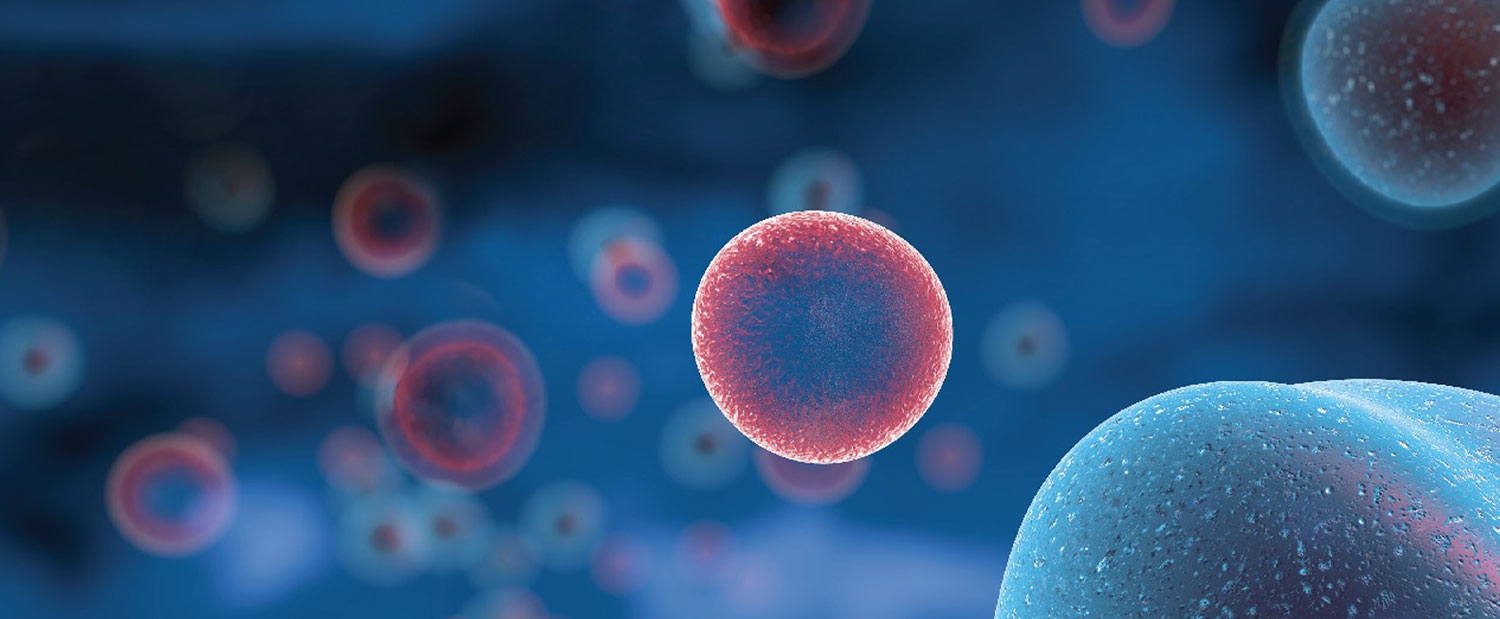 THE IMMUNOLOGY & MICROBIOLOGY DEPARTMENT
In this issue of the newsletter, we will be highlighting the research being carried out by the Immunology & Microbiology Department at DDI, led by Dr. Rasheed Ahmad.
RESEARCH UPDATE
Find out what is new within the Research Sector at DDI
The Powerful Tool Of Flow Cytometry Analysis In The Immunology & Microbiology Department
Published on 01/06/2019
The Immunology & Microbiology Department, headed by Dr. Rasheed Ahmad, is dedicated to studying immune system mechanisms at the cellular and molecular levels that are directly or indirectly impacted by overnutrition/obesity and obesity-related complications, such as insulin resistance, Type 2 Diabetes Mellitus (T2DM), and metabolic syndrome. The increase in body mass index (BMI) due to excessive central body fat accumulation can induce changes in the shape and function of key cells in the innate immune system. These pathobiological changes not only affect the immune cells, but also impact the neighboring organs and tissues, such as fat tissue, heart, liver, kidneys, and skeletal muscle. To understand the complexity of how our immune system acts in the presence of obesity, the Immunology & Microbiology Department at DDI utilizes both multidisciplinary and translational research approaches to study a whole spectrum of molecular and cellular immune system changes related to obesity, insulin resistance and T2DM. To address these aspects, we use a powerful technique called Flow Cytometry or Fluorescence-Activated Cell Sorting (FACS) (Figure1).
Flow cytometry is the most popular analytical cell biology technique that utilizes light (laser beams) to count and profile cells in a heterogenous fluid mixture, thus allowing for rapid and accurate collection of data related to many parameters from a pool of live cells. In this technique, a mixture of cells is placed in suspension and passed through a thin tube that allows only a single cell to pass across one or more laser analysis points. The specific light signals emitted from cells are then captured by color-specific filter and correlated to the chosen marker of interest. Markers can target several aspects, including cell shape, size, surface and intracellular (organelle level) protein expression, gene expression, and cellular physiology.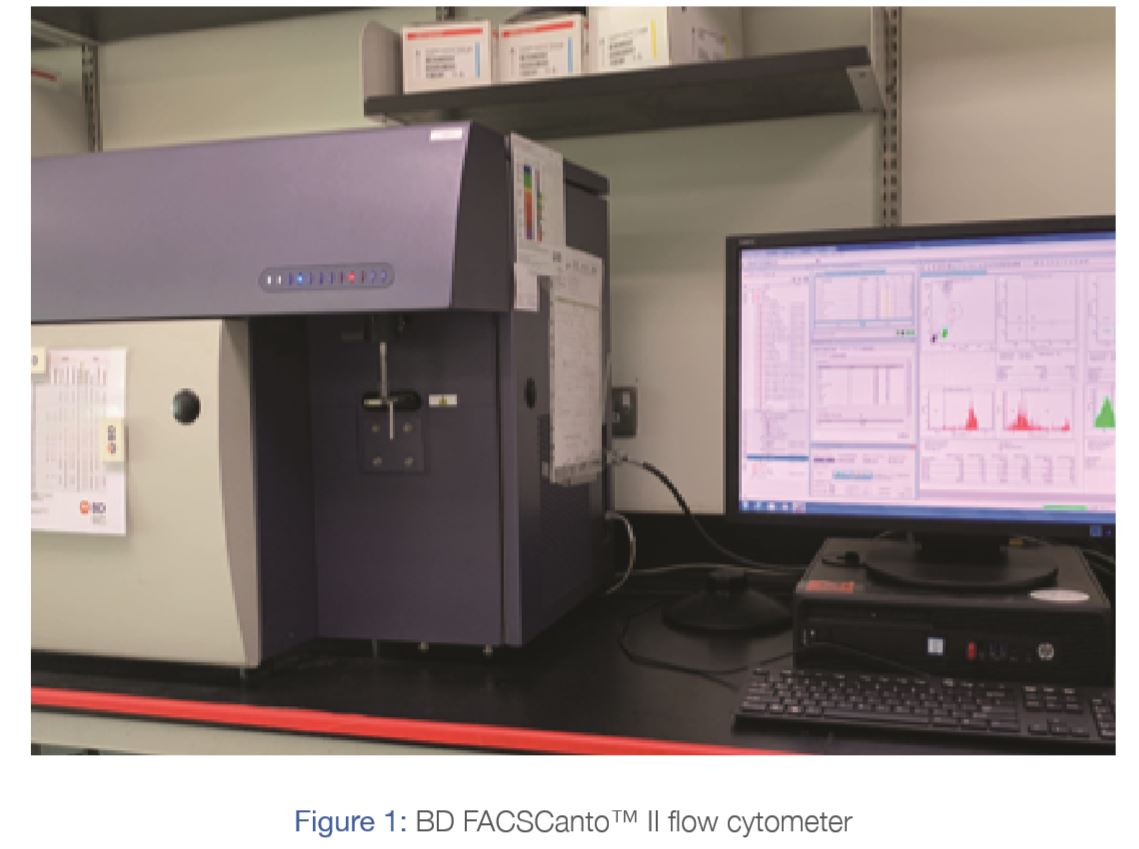 FORWARD SCATTER:
Allows for the discrimination of cells by size.
SIDE SCATTER:
Provides information about the internal complexity (i.e. granularity) of a cell.
FLUORESCENCE EMISSION
Fluorescent light is emitted by fluorescent molecules after excitation by a compatible wavelength laser. Fluorescent light may originate from naturally fluorescing materials in the cell or may originate from fluorescent dyes or fluorescence-tagged antibodies that have been used to label a specific structure of the cell. The use of multiple color-tagged fluorescence antibodies allows researchers to investigate multiple cellular components of interest simultaneously, maximizing the number of analytical aspects at a time (Figure 2).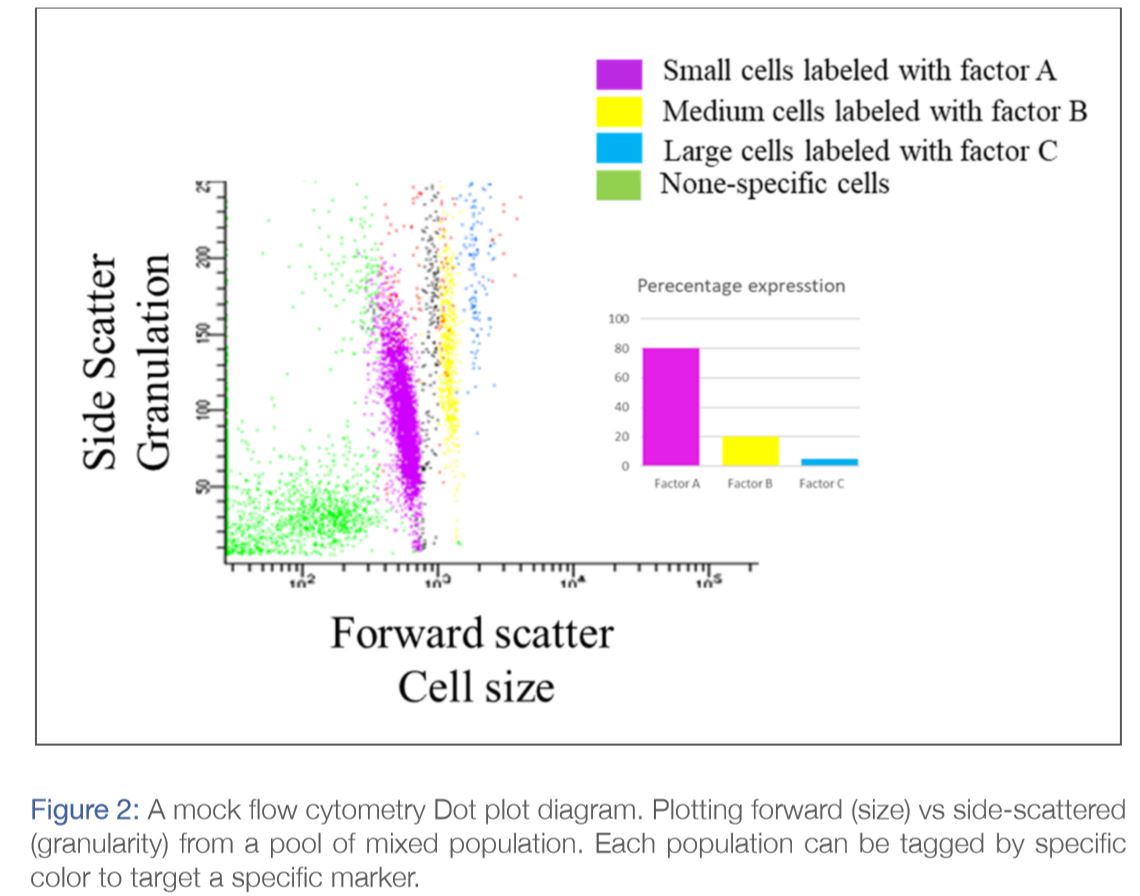 Using the FACS instrument with all three parameters together allows researchers in DDI to conduct a rapid analysis of multiple characteristics of single cells, with the information obtained presented in both qualitative and quantitative means.