Meet the Scientist – Dr. Shaima Albeloushi
Published on 03/05/2023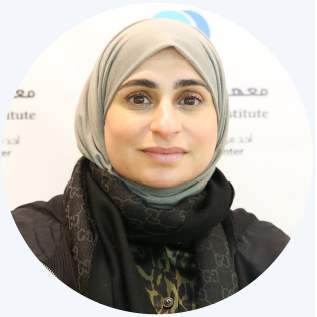 DR. SHAIMA ALBELOUSHI
Meet the scientists behind DDI's research
DR. SHAIMA ALBELOUSHI graduated from Kuwait University with a Bachelor's and a Master's degree in biological sciences. She was awarded the best research project for her master's thesis, entitled "The effect of green tea extract on reserpine toxicity in an animal model".
She joined the Dasman Diabetes Institute (DDI) as a research associate in 2011, where she worked on different projects studying the effect of bariatric surgery on diabetic patients and the effect of Handal extract on insulin secretion in rats. Dr. Albeloushi and her colleagues established the animal facility at DDI, adding animal models to the facility, such as mice, rats, and zebrafish.
Dr. Albeloushi was awarded the Liggins Institute, Auckland University Ph.D. scholarship, through which she pursued her Ph.D. in Biomedical Science from the University of Auckland in New Zealand. Her research study focused on the effect of prenatal nutritional supplementation on pancreatic development and function. She won the Highly Commended Prize in Microscopy for the 2021 Auckland University image competition. She is a member of the Prenatal Society of Australia and New Zealand (PSANZ).
She rejoined DDI in 2023 and currently holds the position of a postdoctoral fellow at the Department of Immunology and Microbiology. Currently, her research in DDI focuses on the effect of nutrition and preterm birth on islet biology and function.