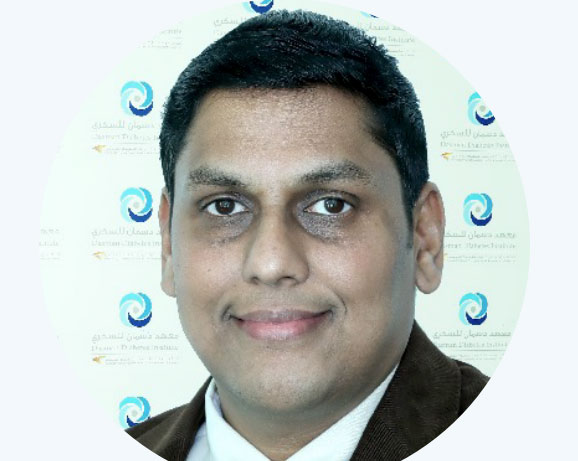 Meet the scientists behind DDI's research
Dr. Muthukrishnan Eaaswarkhanth
Published on 24/04/2020
Eaaswarkhanth joined DDI in March 2016, having previously worked at the State University of New York at Buffalo as well as New York State Department of Health, USA. He has a PhD in Molecular Population Genetics with nearly 11 years of post-doctoral research experience in population and computational genomics.
Having worked in diverse international laboratory settings, Eaaswarkhanth was honored with several prestigious awards and fellowships for his outstanding scientific contributions in the field of human population genetics.
In DDI, as the leader of the mitochondrial diabetes group, he is in the process of studying mitochondrial genome backgrounds in diabetes and associated complications in Kuwait's population. In association with the Estonian Institute of Genomics, he is investigating genomic variations and its impact on differential metabolic health risks in Kuwait's population.
Besides these, he is also involved in characterizing the salivary microbiome of Kuwaiti children, as part of a DDI–Harvard School of Dental Medicine collaborative project.