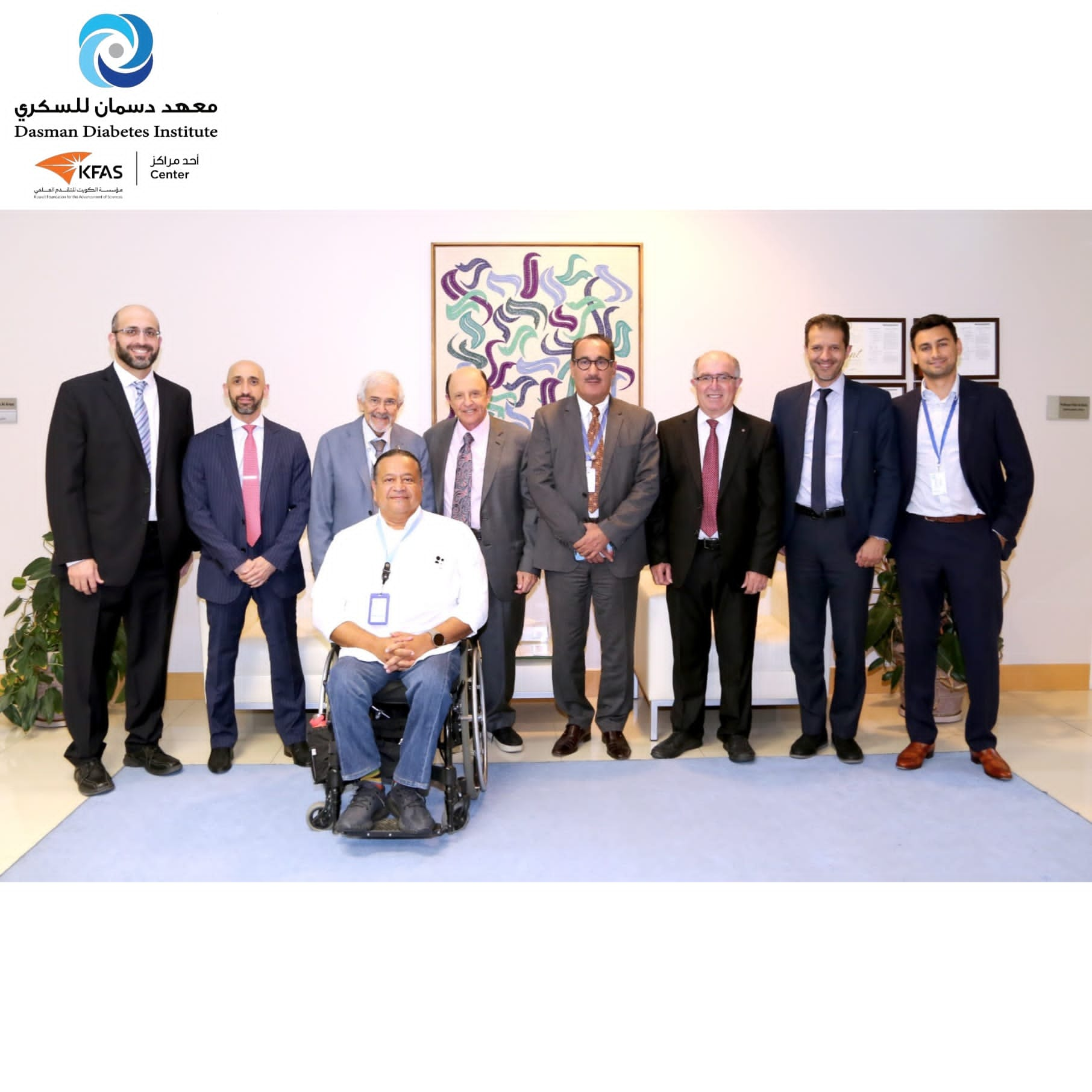 DDI Holds a Scientific Seminar Titled "Kuwait and Texas Collaboration: Ground-Breaking Diabetes Update"
Published on 08/10/2023
DDI held a scientific seminar titled "Kuwait and Texas Collaboration: Ground-Breaking Diabetes Update". During this seminar, many distinguished speakers including Prof. Ralph DeFronzo, a renowned Professor of Medicine from the Texas Diabetes Institute, Professor Fahd Al Mulla, Chief Scientific Officer at DDI, as well as other prominent speakers from Texas and DDI presented lectures.
Dr. Qais Saleh Alduwairi, the Director General of Dasman Diabetes Institute, stated, "As the leading institute in Kuwait for diabetes research, treatment, and community awareness, Dasman Diabetes Institute remains committed to its mission of collaborating with esteemed international diabetes institutions. Prof. DeFronzo is one of the pioneers in the field of diabetes treatment, contributing to the clinical understanding of diabetes pathophysiology as well as diabetes drug development. He has received numerous international awards, including awards from the American Diabetes Association (ADA) and the European Association for the Study of Diabetes (EASD). Prof. DeFronzo is acting as an advisor and a collaborator with Dasman Diabetes Institute to deliver a comprehensive plan of action for people with diabetes in Kuwait, providing the latest advancements in the medical management of diabetes mellitus and its complications. This plan is mainly focused on the prevention of diabetes in people with prediabetes, early intervention in people with a recent diagnosis of diabetes, as well as improved diabetes management in people with established diabetes.
The seminar presented cutting-edge updates in diabetes treatment and management, shedding light on the role of genetics and lipid metabolism in the development of diabetes. The speakers also shared data generated from DDI's "KADEM" study, highlighting the burden of prediabetes and fatty liver in the Kuwaiti population and possible ways to mitigate its impact.
The seminar was accredited with Continuing Medical Education (CME) points and was well-attended by many doctors, scientists, researchers, and specialists from the Institute, the Ministry of Health, and other institutions in Kuwait.