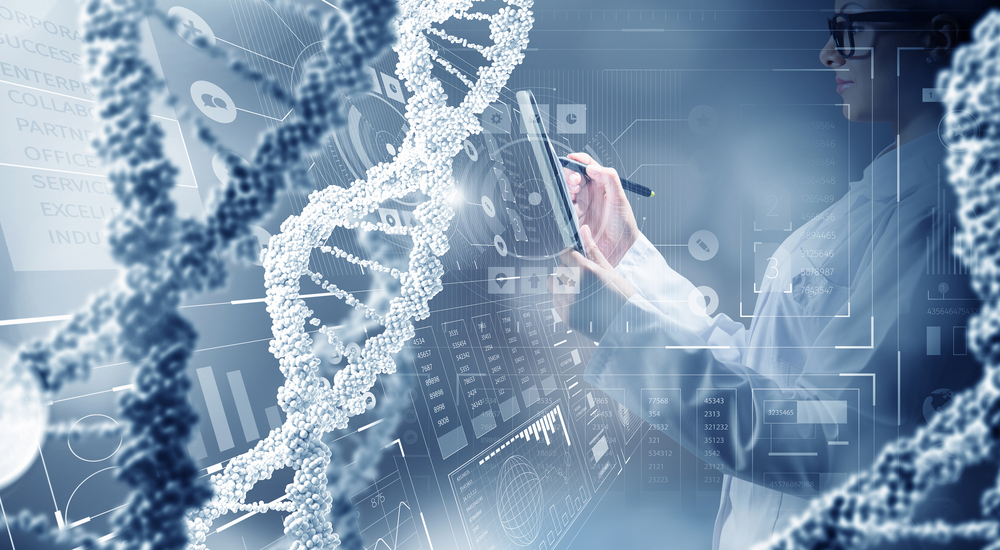 COVID-19: DDI Find Possible Link Between Genetics and Disease Severity
Published on 06/07/2020
Naturally occurring genetic variations in human populations may be the key to the differences in susceptibility to COVID-19 and the severity of its symptoms around the world.
ACE2 and FURIN are important gene products involved in the entry and processing of SARS-CoV-2 in human cells. The researchers found two variations in these genes that are thought to increase virus infectivity. These variations are more common in Europeans than in Middle Eastern, African, and East Asian populations.
Dr. Qais Al-Duwairi, Director General of DDI said: "The severity of this disease is highly variable in different populations across the world. The paper was released to help researchers worldwide explore new directions for combating the global pandemic COVID-19 caused by SARS-CoV-2 virus."
"Given the extremely high prevalence of obesity, hypertension, and diabetes in Gulf states' populations; the relatively low mortality rate among Covid-19 patients is surprising. This discrepancy may be attributed to genetic variation in human genes involved in SARS-CoV-2 processing and cellular entry or exit.
Now we know why mortality from COVID-19 is so high in Europe", added Dr. Hamad Ali, an author on the paper
Professor Fahd Al-Mulla, DDI's Chief Scientific Officer and lead author in the study said,
We understand that other factors may be important contributors to the disparities seen in mortality rates around the world.

THE VARIATION OF ACE2 AND FURIN IN THESE POPULATIONS OFFERS A REASONABLE EXPLANATION.

Further studies are needed to directly assess the functional aspects of the variants.
Our work was featured in Nature Middle East.
While these findings are preliminary, they present an interesting look into the role that genetic variants may play in ACE2 and FURIN genes in different populations in the susceptibility to COVID-19. This research is available on the BioRxiv portal.