Meet the Scientist – Dr. Mohammed Altigani Abdalla Ahmed
Published on 03/10/2023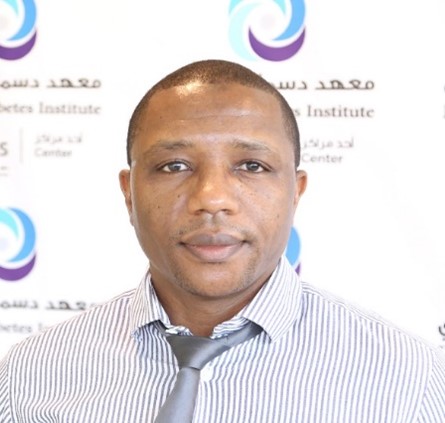 Dr. MOHAMMED ALTIGANI ABDALLA AHMED
Meet the scientists behind DDI's research
DR. MOHAMMED ALTIGANI ABDALLA AHMED obtained his MBBS from Sudan, where he received training as a medical doctor. Subsequently, he relocated to London and pursued a Master's degree (MSc) in Clinical Endocrinology at Queen Mary, University of London, UK. His research focused on corticotroph adenomas and the efficacy of gamma-knife stereotactic radiotherapy. He received training at the Department of Endocrinology, St. Bartholomew Hospital, NHS Trust, London during his studies.
He later earned a second Master's degree (MSc) in Diabetes from the University of Leicester, Leicester Diabetes Centre, Leicester, UK. He worked in the field of diabetes, studying the effectiveness of Testosterone replacement therapy in hypogonadal men with T2DM. During this period, he trained at the Leicester Diabetes Centre, Leicester University Hospital, NHS Trust.
Following this, he completed a PhD in Medical Sciences at Hull York Medical School (HYMS), University of Hull, Hull, UK, with a research focus on Polycystic Ovary Syndrome (PCOS). During his PhD studies, he also obtained a Postgraduate Certificate (PGCert) in Research Training from HYMS, and upon completion of his PhD, he was honoured with the title of Research Fellow.
In June 2023, he joined DDI as a medical specialist in the Department of Translational Research. His work primarily involves overseeing translational and clinical research, conducting Insulin clamps, and performing other clinical research procedures.