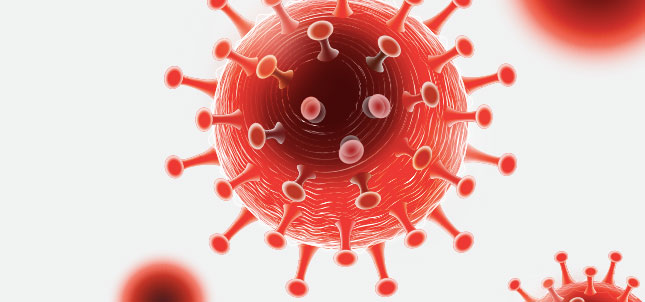 The DDI Research Newsletter is now published quarterly and will focus on different aspects of diabetes research. Each issue will highlight research topics relating to diabetes and associated complications, to strengthen your understanding of the disorder and to show the way the research at DDI is helping to improve the lives of patients with these conditions.
SARS-CoV-2: Researchers at DDI do their part
Published on 24/04/2020
Amid the SARS-CoV-2 pandemic, researchers at DDI, led by Chief Scientific Officer Prof. Fahd Al-Mulla, are collaborating with the MoH to help contain the spread and mitigate risks for the population.
DDI Researchers have sequenced the genomic material of the virus from eight patients with COVID-19 in Kuwait. These sequences have been made available in GISAID (Global Initiative on Sharing All Influenza Data), a global database that allows scientists around the world to share genomic sequences of SARS-CoV-2, thus facilitating its research.