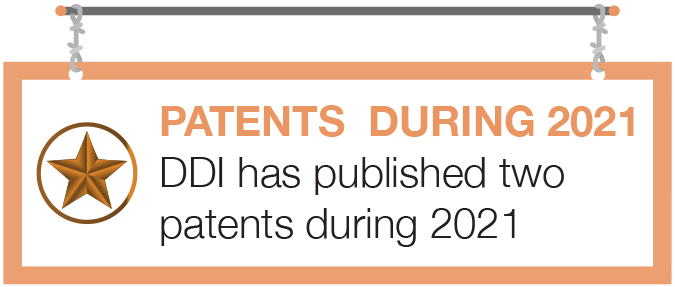 Research During 2021 in a Glance
Published on 04/04/2022
Number and Impact factor of DDI's published articles from 2016 until 2021.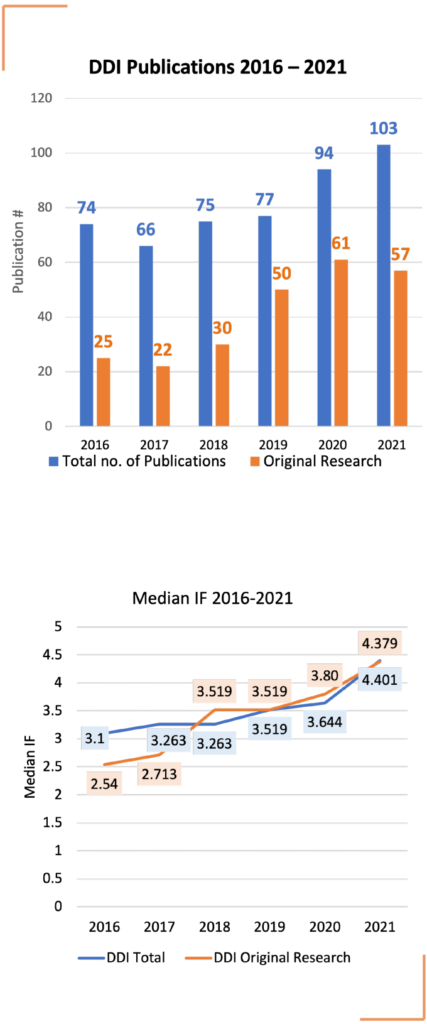 Here we highlight insightful published work in the department of Genetics and Bioinformatics:
MMP9 is a molecule involved in atherosclerosis and cancer metastasis. The Immunology and Microbiology Department, led by Dr. Rasheed Ahmad, has patented a technique of decreasing MMP9 expression and thus preventing the progression of cancer or cardiovascular disease through the inhibition of the IL-6/TNF-α crosstalk pathway.
Additionally, the Biochemistry and Molecular Biology Department headed by Dr. Jehad Abu Baker has patented a technique to treat or prevent lipid metabolism disorders, including dyslipidemia and atherosclerosis, by inhibiting ANGPTL3 activity.
ANGPTL3 is an endogenous inhibitor of lipoprotein lipase, which is the main enzyme involved in triglycerides degradation. The administration of a small non-coding messenger RNA "miRNA-181d" can inhibit ANGPTL3.
Consequently, triglyceride hydrolysis is induced, leading to a reduction in lipid disorders.