DDI's research aims to translate fundamental/novel research findings into clinical practice and community-based health outcomes.
Learn more about our research achievements of 2021.
2021 Research Publications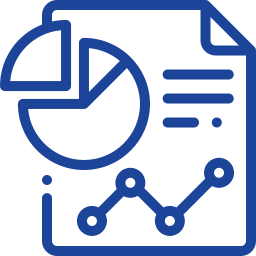 17
Reviews, editorials, etc.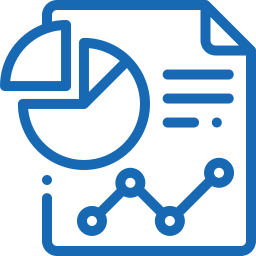 29
Collaborative publications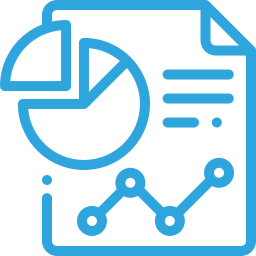 57
Original research publications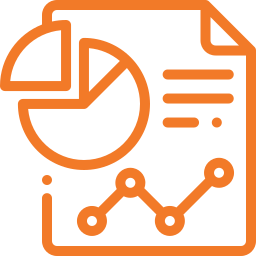 103
Total number of publications
2021 Ongoing Research Projects
37
Research Sector Projects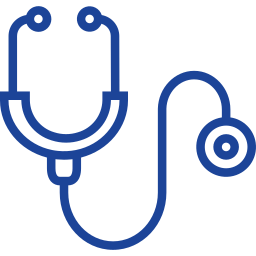 14
Medical Sector Projects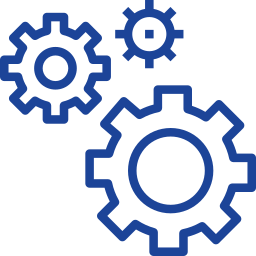 2
Operations Sector Projects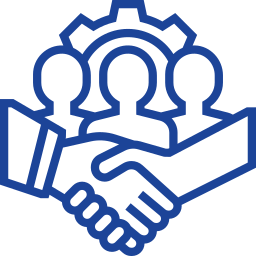 1
DG Directorate Project
---
Publications
An overview of the publication outputs is provided in the subsequent figures/graphs.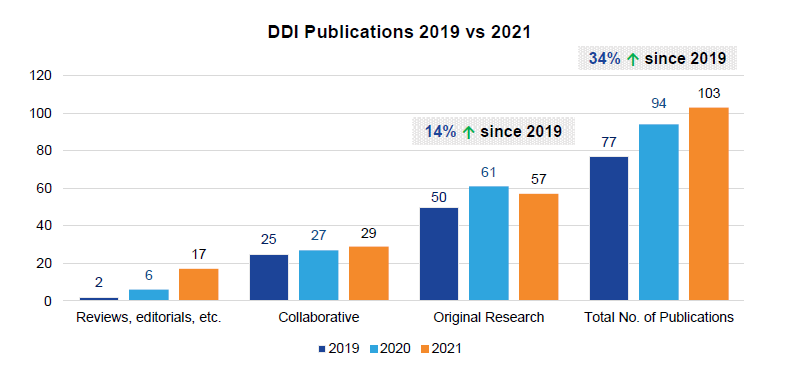 Quality of Publications: Impact Factor (IF)
The impact factor (IF) of an academic journal is a scientometric index that reflects the yearly average number of citations that recent articles published in a given journal received.

| | | | |
| --- | --- | --- | --- |
| | 2019 | 2020 | 2021 |
| % Publications with IF ≥ 5 | 19% | 16% | 37% |
| % Publications with IF ≥10 | 4% | 9% | 9% |
---
Proposals
All research proposals follow a standardized International Scientific Advisory Board (ISAB) approved project governance process. Based on the ISAB recommendations, DDI continues to maintain a focused approach to its research.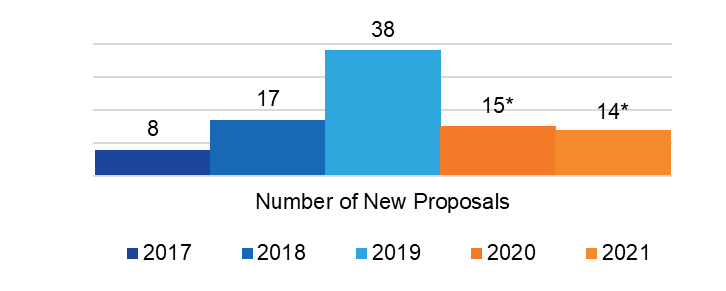 ---
Projects
There were 54 ongoing projects at the end of 2021. Project approvals follow a standardized process for approval, per above, with all new projects aligned and directly contributing to the approved DDI Strategic Plan.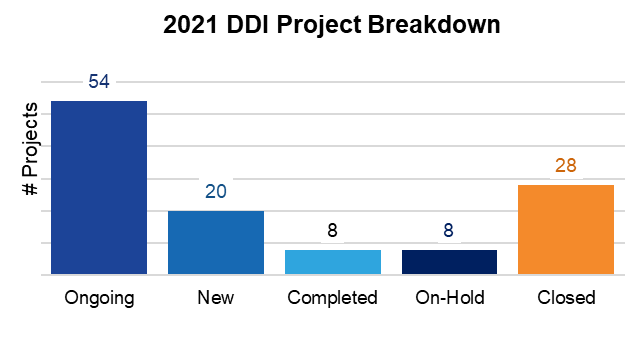 ---
Patents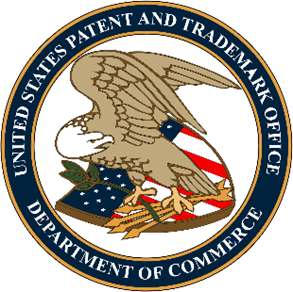 The Patent & Research Translation Office (PRTO) supports the development and protects the rights of DDI's research. It also aims to transfer this research to industry, organize multinational collaborative relationships to conduct research, while developing technologies of local, regional, and global value. In 2021, 3 patents were received: 2 granted in 2021 and 1 granted in 2020 (backdated
| | |
| --- | --- |
| Patent Status/Stages | Value |
| New Patents Filed in 2021 | 2 |
| Ongoing Patent applications/filings from 2019/2020 | 4 |
| Approved/Granted Patents in 2020 (Notified in 2021) | 3 |
| 2021 Total | 9 |
| Granted Patents 2020 | 1 |
| Total till date | 10 |

Details of Approved Patents at the United States Patent and Trademark Office:
| | | | |
| --- | --- | --- | --- |
| Docket No. | Title of Invention(s) | Inventors | Co-Inventor(s) |
| 33024.01 | Use of MicroRNA-103 as Inhibitor for dyslipidemia by repressing ANGPTL8 gene (2020) | Dr. Mohamed Abufarha | Dr. Jehad Abubaker Prof. Fahd Al Mulla Preethi Cherian Irina Alkhairi |
| 33024.02 | Use of MicroRNA-181d as Inhibitor for dyslipidemia by repressing ANGPTL3 gene (2021) | Dr. Jehad Abubaker | Dr. Mohamed Abufarha, Prof. Fahd Al Mulla Irina Alkhairi Preethi Cherian |
| 33024.10 | Targeting Signaling Crosstalk Between IL-6 and TNF-α for Preventing MMP-9 Induced tumor growth (2021) | Dr. Rasheed Ahmad | Prof. Fahd Al Mulla |
---
Collaborations
2021 DDI Collaborations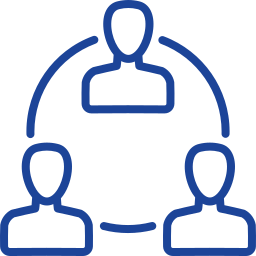 1
New Collaboration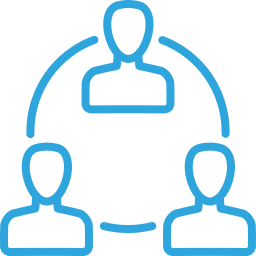 13
Reviewed Collaborations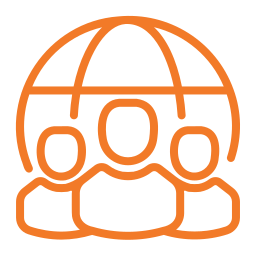 9
Collaborative Consortiums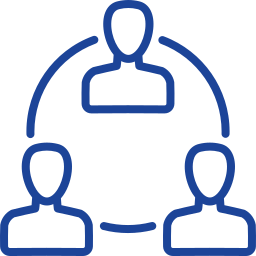 5
Regional Research Collaborations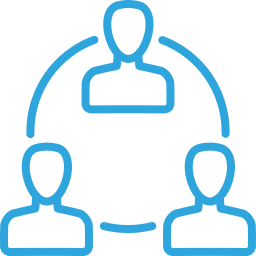 30
National Collaborative Projects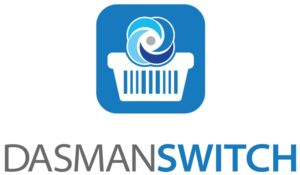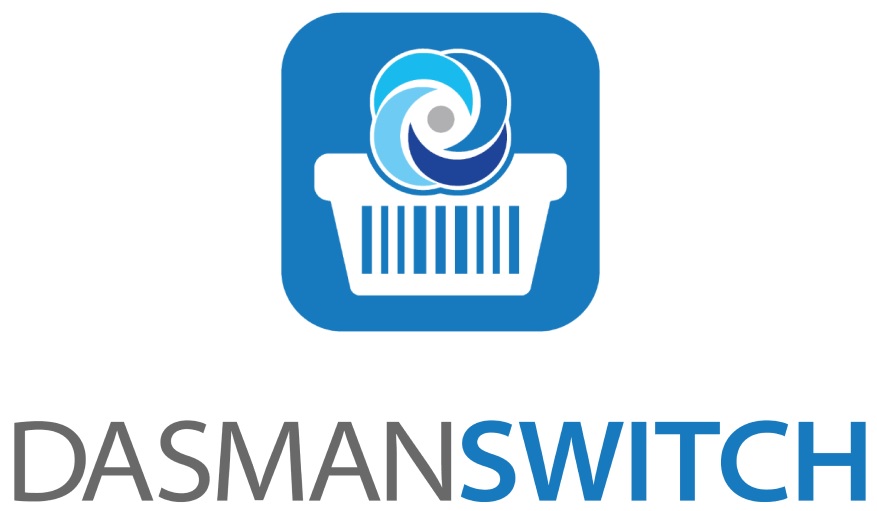 Collaborative Project
---
International Collaborations
DDI continues to expand its national, regional, and international network by enhancing its collaborative efforts. Thirteen of the major existing collaborations were reviewed and re-assessed with 1 new collaboration concluded.
International Research Collaborations
Montreal Diabetes Research Centre
McGill University
University of Glasgow
Sunnybrook Research Institute
Onze Lieve Vrede Hospital
Public Authority for Food and Nutrition & George Institute for Global Health
University of Texas Health Science Center, San Antonio
Ulster University
University of Canberra
BIDMC-Harvard
World Health Organization
Emory University
New Research Collaborations
Yale University
Local Collaborations
Bayt Abdullah Children's Hospice (BACCH)
---
Regional Collaborations
DDI continued with 5 major regional collaborators in 2021 on multiple research projects: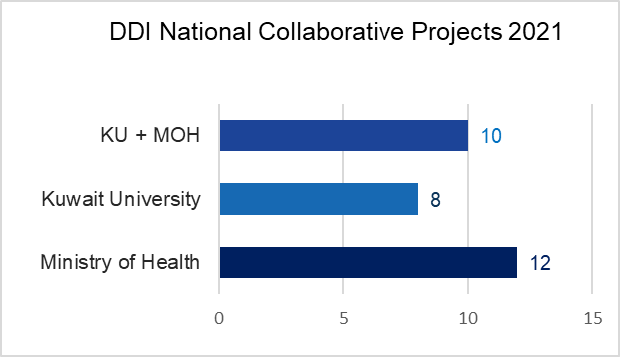 Weill Cornell University, Qatar
The UAE Genetic Disease Association
Sidra Medical Center – Qatar (STEPS Project)
Hamad Medical Corporation – Qatar
King Abdullah University of Science and Technology
DDI continues to collaborate nationally to exchange knowledge to strengthen and contribute to the country's scientific research community to enhance knowledge transfer and scientific capacity building with national institutes and ministries.
In 2021 DDI continued to collaborate with the Kuwait Ministry of Health (MOH) and Kuwait University (KU) on multiple projects covering various scientific disciplines. A breakdown of the number of projects is illustrated below with a total number of national projects with KU and MOH reaching 30 for 2021.
The above does not include the collaborations with Public Authority for Food and Nutrition (PAFN) collaborations and is purely KU and MOH projects.
---
Consortiums
Consortiums provide multi-organizational groups the opportunity to coordinate, network and pull resources together for common well-defined scientific goals. To enhance joint alliances, DDI participated in 9 consortiums during 2021.
Collaborative Consortiums
Genetic Investigation of Anthropometric Traits (GIANT)
Global Lipids Genetics (GLGC) at Broad Institute (USA)
Weill-Cornell Medicine (Qatar and New York) on genome data sharing & integration
COVIDiaB Registry
COVID-19 Host Genetics Initiative
Personalised Medicine Coalition
NCD Risk Factor Collaboration (NCD-RisC)
COVID Human Genetic Efforts (CHGE) – Rockefeller University
International SWEET Network
In addition to the above, DDI researchers are associated and work on multiple research projects with over 11 international institutions worldwide on a project level basis over and above the ones listed earlier.
---
Public Awareness Activities
DDI has expanded the public's awareness of Diabetes through educational events, outreaches, seminars, lectures, and by ensuring public engagement and participation. As a result of the impact of the pandemic, physical activities/events decreased in 2020-2021 from when compared to 2019, but there was increase in activities from 36 in 2020 to 46 in 2021.
Nevertheless, other social media platforms were utilized and optimized during the pandemic to ensure awareness is maintained at a community and population-level.
2021 DDI Activities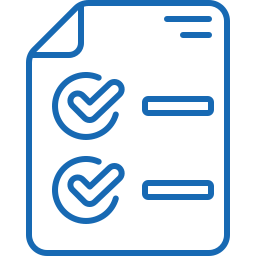 46
Activities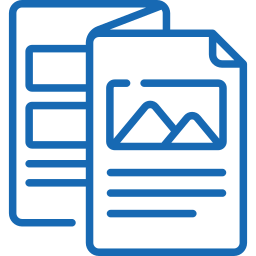 51
Awareness Information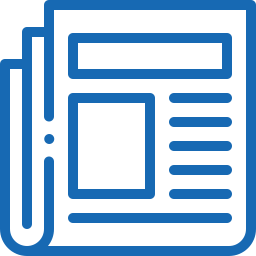 51
Press Releases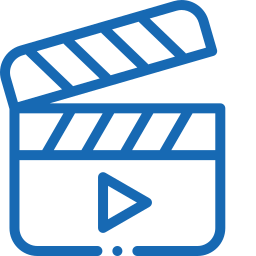 90
Health awareness videos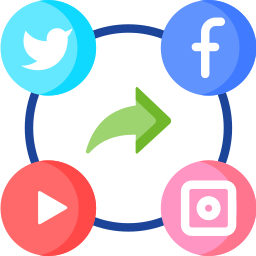 166
Public awareness posts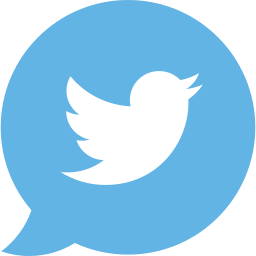 245
Awareness tweets
---
Research Videos
DDI continues to provide awareness through the website's media page which includes educational interviews, scientific updates, and newsworthy highlights on DDI activities. A total of 7 were conducted in 2021.
To view our Media page, click on the button below.
---
Research Newsletter
DDI electronically distributes quarterly Research newsletters to share and promote research in DDI while increasing the public awareness of research activities and achievements within.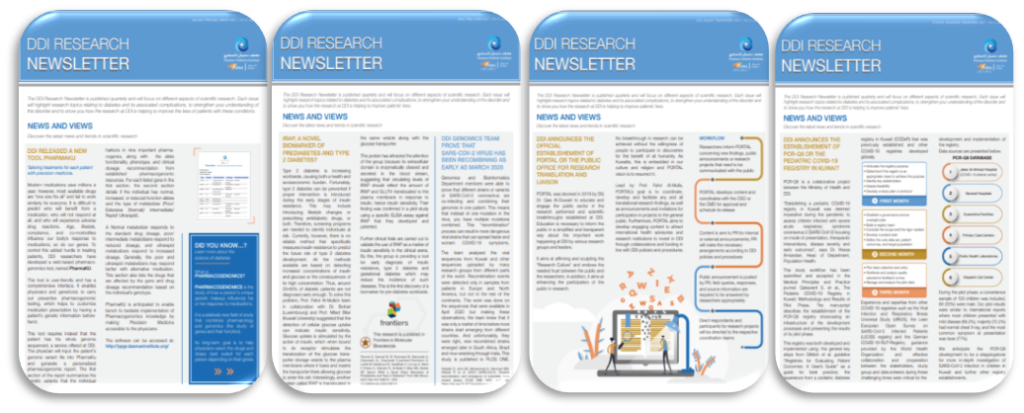 Videos