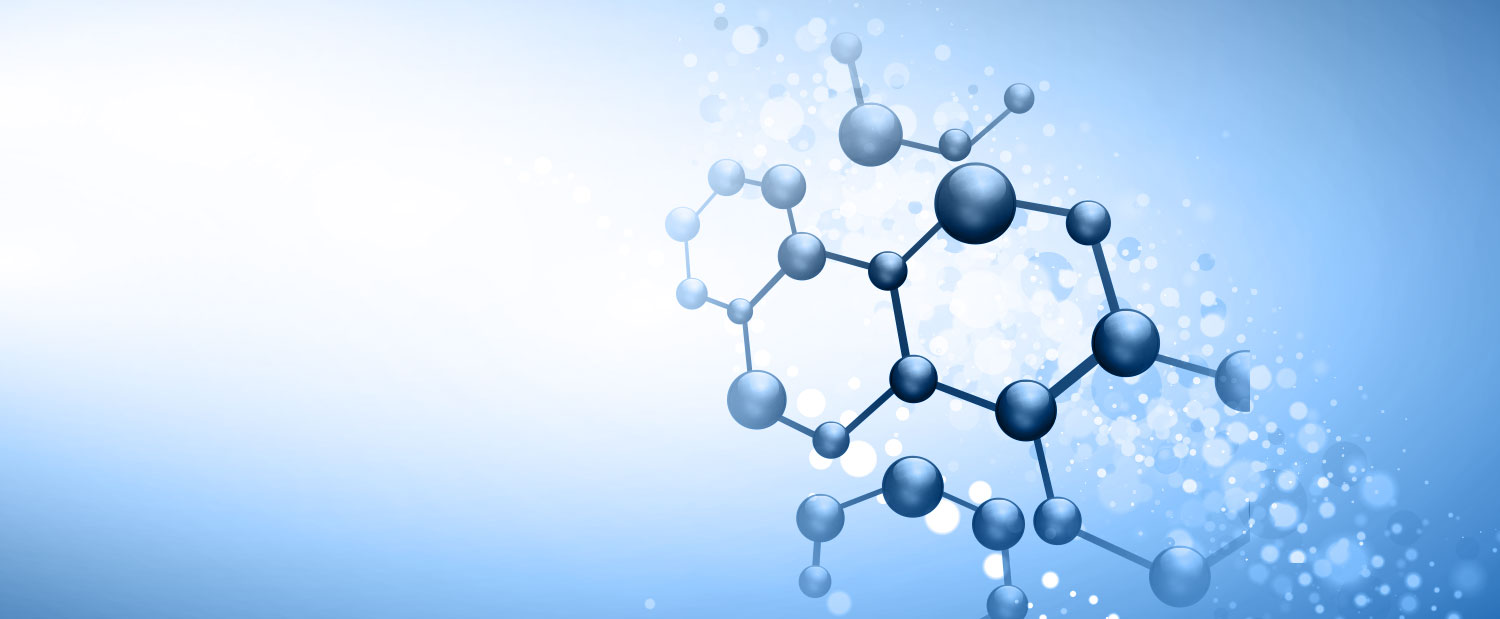 BIOCHEMISTRY AND MOLECULAR BIOLOGY DEPARTMENT
In this issue of the newsletter, we will be highlighting the research being carried out by the Biochemistry and Molecular Biology Department at DDI, led by Dr. Jehad Abubaker.
RESEARCH HIGHLIGHT
Discover the latest research being carried out at DDI on Epigenetics
MIR-181D Plays A Protective Role Against Obesity By Regulating The Activity Of Angptl
Published on 01/09/2019
Mohamed Abu-Farha, Preethi Cherian, Irina Al-Khairi, Rasheeba Nizam, Abdullah Alkandari, Hossein Arefanian, Jaakko Tuomilehto, Fahd Al-Mulla & Jehad Abubaker
Lipid metabolism is an important factor in the pathology of obesity since excessive lipid accumulation and dyslipidemia are associated with obesity. The role of epigenetic factors such as microRNAs in regulating many biological processes associated with obesity and diabetes including lipid metabolism has been recently highlighted. However, the mechanism of action for such molecules is not fully understood. One example is miR-181d which was shown to reduce plasma triglyceride (TG) levels in mice. A key enzyme in regulating TG levels is lipoprotein lipase (LPL). Angiopiotin-like proteins (ANGPTLs) are also emerging as critical regulators of adipocyte differentiation and lipid metabolism. Specifically, some members of the family (ANGPTL3, 4 and 8) were shown to regulate LPL enzymatic activity. Therefore, ANGPTL inhibitors, and specifically inhibitors of ANGPTL3, are being developed as potential therapeutic agents to reduce lipid levels in the plasma. Studies are also showing differential expression levels of miRNAs and ANGPTLs in obese versus non-obese individuals.
The aim of this recent study was to identify microRNAs that can inhibit ANGPTL3 activity. An initial screening suggested miR-181d as a potential candidate. The study consisted of 144 participants, 82 non-obese and 62 obese. The levels of miR-181d were measured in plasma and adipose tissue and were found to be significantly lower in obese participants compared to non-obese participants (Figure 2A and 2B). Interestingly, opposite results were observed for ANGPTL3 since plasma levels of ANGPTL3 in the same samples were measured and found to be significantly higher in obese individuals compared to non-obese controls (Figure 2C). The study also showed binding of miR-181d to ANGPTL3 in an in vitro model of liver cells that results in the inhibition of ANGPTL3 expression and consequently increase LPL activity (Figure 3). Taken together, data from this study illustrates a protective role for miR-181d against obesity via its action on ANGPLT3 as summarized in Figure 4 (Abu-Farha et al., 2019).
THE DEPARTMENT RECENTLY SUBMITTED A PATENT APPLICATION ON THE INTERACTION BETWEEN MIR-181D AND ANGPTL3 AND ITS ROLE IN REGULATING LIPID METABOLISM.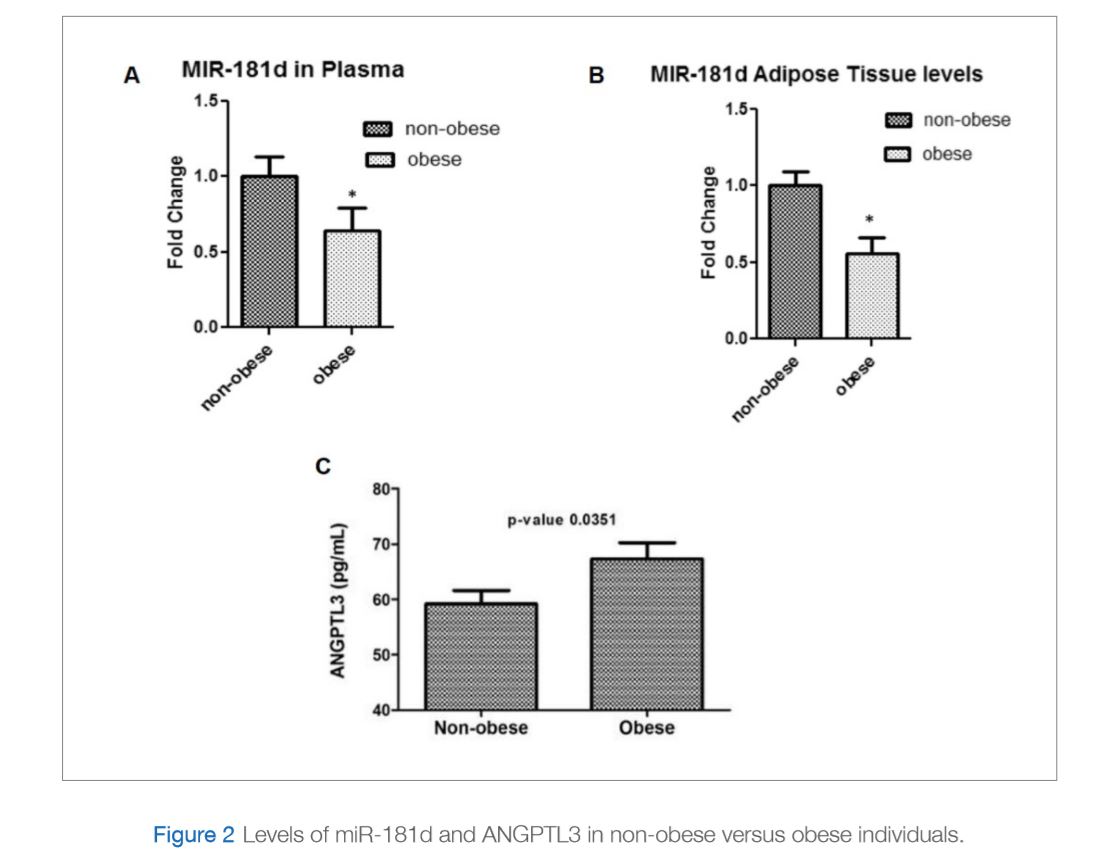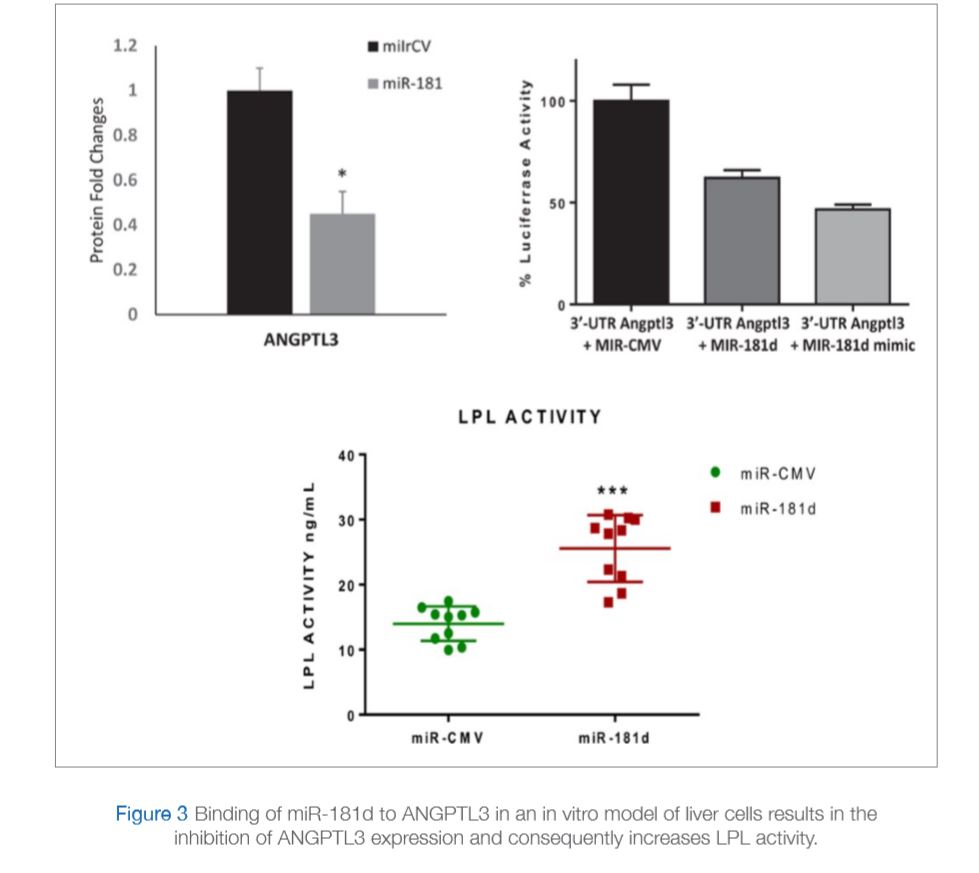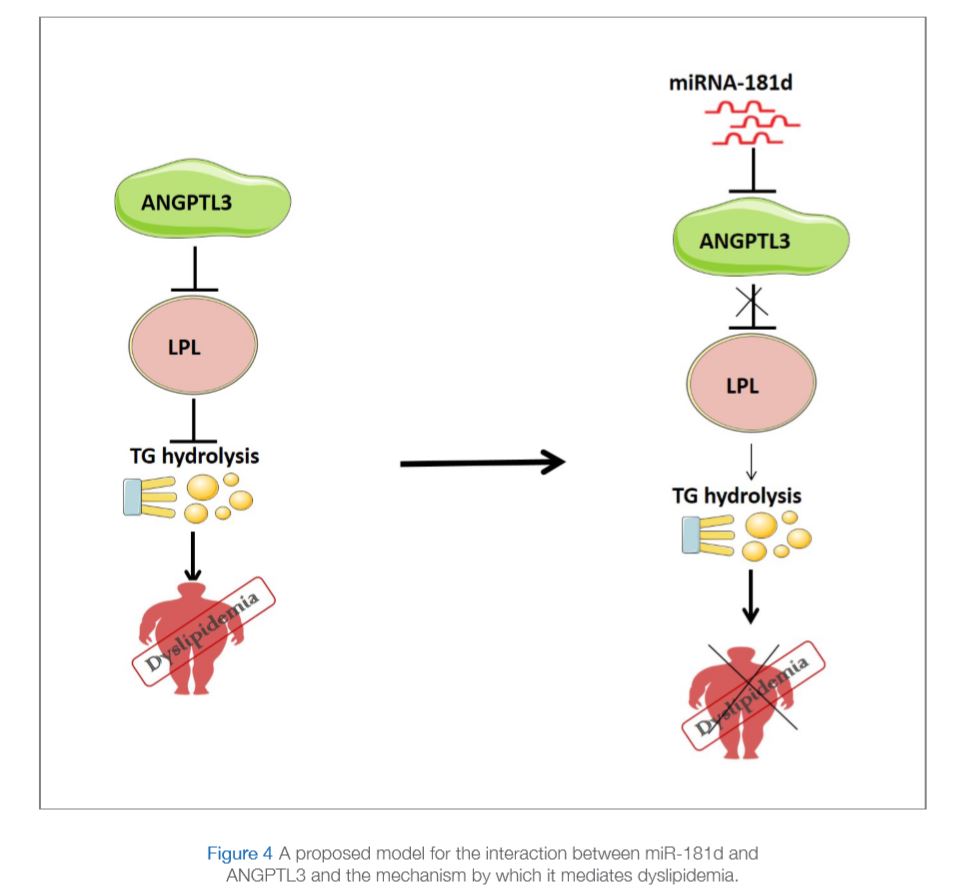 REFERENCES:
1. Abu-Farha, M., P. Cherian, I. Al-Khairi, R. Nizam, A. Alkandari, H. Arefanian, J. Tuomilehto, F. Al-Mulla and J. Abubaker (2019). "Reduced miR-181d level in obesity and its role in lipid metabolism via regulation of ANGPTL3." Scientific Reports 9(1): 11866.
2. De Jesus, D. F., Z. Zhang, S. Kahraman, N. K. Brown, M. Chen, J. Hu, M. K. Gupta, C. He and R. N. Kulkarni (2019). "m6A mRNA methylation regulates human β-cell biology in physiological states and in type 2 diabetes." Nature Metabolism 1(8): 765-774.
3. Dominissini, D. (2014). "Roadmap to the epitranscriptome." Science 346(6214): 1192.
4. Yang, Y., P. J. Hsu, Y. S. Chen and Y. G. Yang (2018). "Dynamic transcriptomic m(6)A decoration: writers, erasers, readers and functions in RNA metabolism." Cell Res 28(6): 616-624.