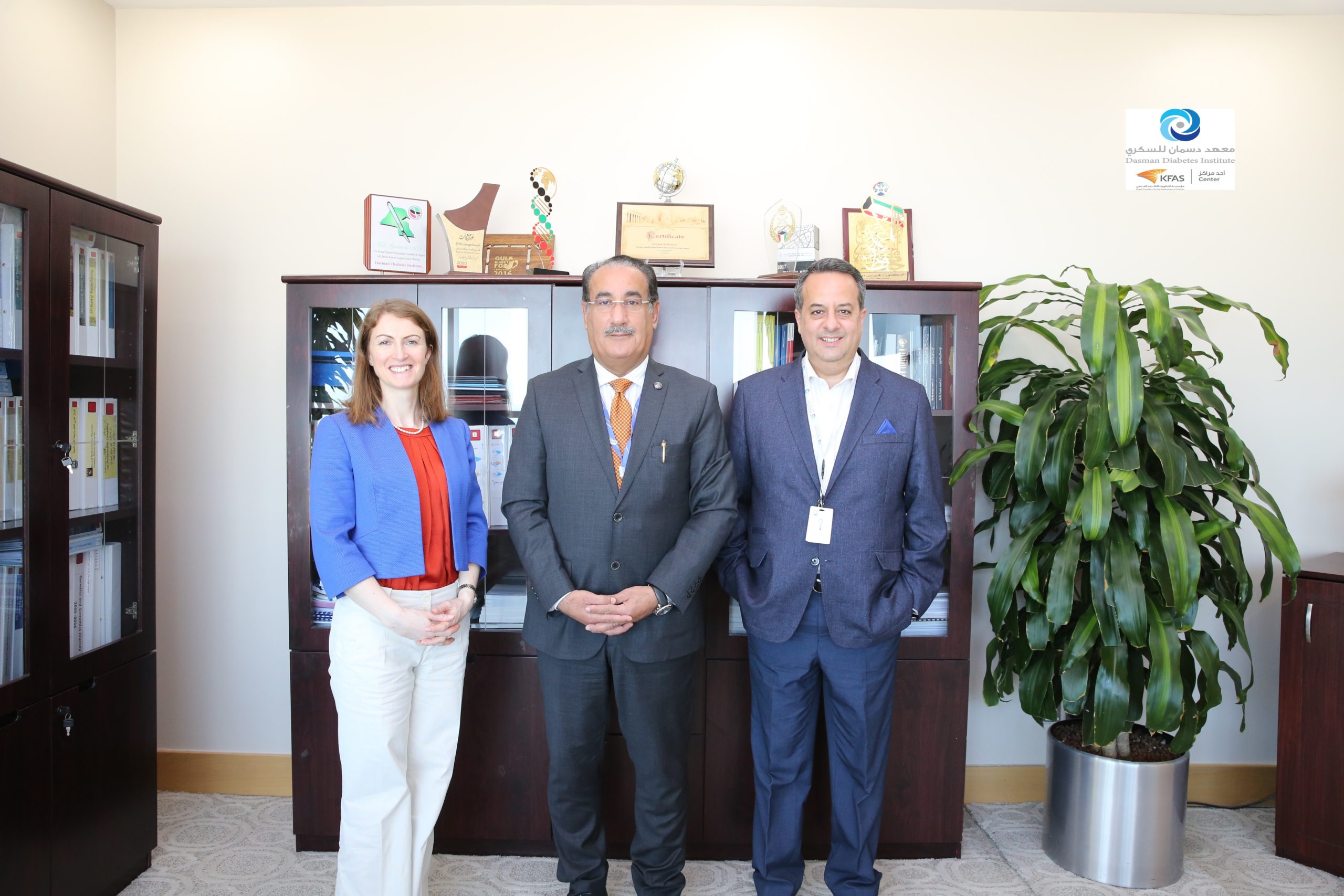 H.E. Belinda Lewis visits DDI
Published on 17/02/2022
The British Ambassador to the Sate of Kuwait, Her Excellency Belinda Lewis, visited Dasman Diabetes Institute to meet with Dr. Qais Al Duwairi, Director General of DDI.
The meeting was held to discuss issues of common interest. This included scientific and research topics, DDI's scientific progress, and its role in the fight against the diabetes epidemic. Her Excellency and Dr. Qais also discussed ways to enhance joint research and scientific cooperation.
The visit concluded with a tour of the Institute's facilities to share in depth information about the research, projects, services and programs implemented at DDI. The British Ambassador further praised the Institute's impressive developments and achievements.