DDI researchers delivered two oral presentations and 12 abstracts in the ADA 82nd scientific sessions
Published on 01/07/2022
DDI research departments have contributed immensely this year by presenting the research conducted in Kuwait at one of the most recognized diabetes conferences in the world: the American Diabetes Association 82nd Scientific Sessions.
Among other presenters, Dr. Fatma Alrashed, from the Department of Immunology and Microbiology, was invited to deliver an oral presentation. She evaluated the role of interleukin 6 receptor (IL-6R) and cholesterol transport in macrophages.
The onset of obesity is vastly associated with low levels of high-density lipoprotein cholesterol (HDL-C), which predisposes to cardiovascular diseases. Recently, mounting evidence indicates that IL-6 plays a key role in metabolism, especially in lipid metabolic homeostasis. Yet, the precise nature of the HDL/IL-6 dynamics has not been fully elucidated. Therefore, Dr. Alrashed evaluated the expression of IL-6 in circulatory monocytes of individuals with various BMI and determined their lipid profile. Her data showed that monocytic IL-6 expression was negatively associated with C-reactive protein and other monocytic pro-inflammatory markers.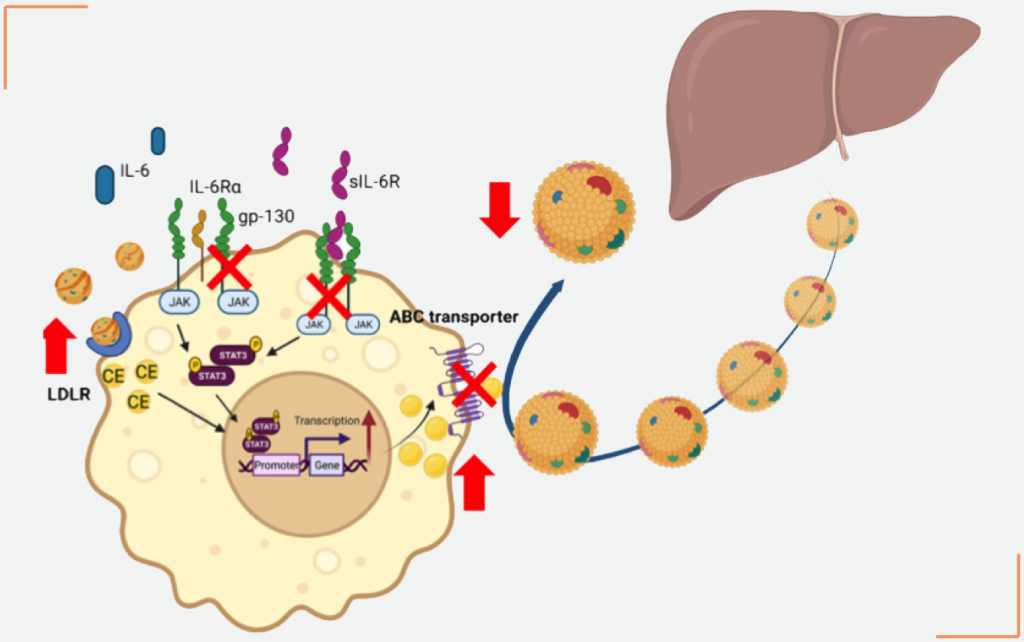 Mechanistically, chemical inhibition or genetic silencing of IL-6 receptor gp130/IL-6ST gene induced severe upregulation of intracellular lipid accumulation in in-vitro transformed macrophages, which was found to be further augmented under fatty acid rich culture conditions. Moreover, analysis of the genes involved in lipid and cholesterol metabolism showed upregulation of the low-density lipoprotein receptor (LDLR), and remarkably, an inhibition of ATP Binding Cassette (ABC) transformers: ABCG1 and ABCB1. Lastly, they also found that the macrophages lacking gp130/IL-6 receptors had very low beta-oxidation genes expression; however, no effect on triglyceride synthesis genes expression was noted.
In conclusion, the data support the role of IL-6R signaling pathways in lipid alteration and cholesterol efflux, which may have potential as a therapeutic target for metabolic syndrome.
For Researchers
---