DDI joins COVIDIAB, an international group of researchers that aim to investigate newly diagnosed COVID-19-related diabetes.
Published on 09/10/2020
Recent evidence emerges showing that COVID-19 may cause diabetes in patients with no previous history of diabetes.
It has been well-established in the early months of the COVID-19 pandemic that obesity and diabetes are two of the most important risk factors for severe outcomes in patients with COVID-19. However, recent evidence shows that COVID-19 may also trigger diabetes or at least severely impact glucose metabolism [1]–[3]. Emerging cases of new-onset (newly diagnosed) diabetes in patients with no previous history and cases of patients who developed acute and severe complications of pre-existing diabetes after being diagnosed with COVID-19 have been reported.
"We do not yet know the magnitude of the new-onset diabetes in COVID-19 and if it will persist or resolve after the infection; and if so, whether or not COVID-19 increases risk of future diabetes" – Prof. Paul Zimmet, an Honorary President of IDF and co-lead investigator of CoviDiab Registry.
These sudden manifestations of diabetes pose challenges for clinicians treating patients with COVID-19 and questions about the pathophysiology and novel mechanisms of this disease for the scientists studying SARSCoV-2 have been raised.
Scientists from DDI, led by Dr. Ghazi Alghanim, have joined an international consortium of scientists and clinicians aiming to characterize new-onset COVID-19-related diabetes and to further investigate its pathogenesis, management, and outcomes.
"In view of the post-COVID-19 era and as the leading diabetes institute in the region, it was only natural that DDI was involved in this project. It is our responsibility to investigate how this sudden manifestation of diabetes occurs and the mechanisms that drive the disease, so that we can protect those at risk", says Dr. Ghazi Alghanim, lead scientist of the project.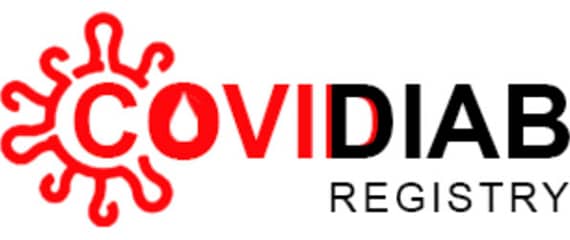 This global joint effort aims to collect data from COVID-19 patients who developed acute onset diabetes after COVID-19 diagnosis, to help in the understanding of the mechanism that drives this phenomenon and the repercussions that result from this observation.
For more information about the consortium, please visit this page: https://covidiab.e-dendrite.com/
[1]. L. Marchand,M. Pecquet,and C. Luyton. Type 1 diabetes onset triggered by COVID-19. Acta Diabetol. Jul. 2020.pp. 1–2.
[2]. R. Unsworth,S. Wallace,N. S. Oliver,S. Yeung,A. Kshirsagar,H. Naidu,R. M. W. Kwong,P. Kumar,and K. M. Logan. New-Onset Type 1 Diabetes in Children During COVID-19: Multicenter Regional Findings in the U.K., Diabetes care. United States, Aug-2020.
[3]. F. Rubino,S. A. Amiel,P. Zimmet,G. Alberti,S. Bornstein,R. H. Eckel,G. Mingrone,B. Boehm,M. E. Cooper,Z. Chai,S. Del Prato,L. Ji,D. Hopkins,W. H. Herman,K. Khunti,J.-C. Mbanya,and E. Renard. New-Onset Diabetes in Covid-19., The New England journal of medicine, vol. 383. pp. 789–790, Aug-2020.