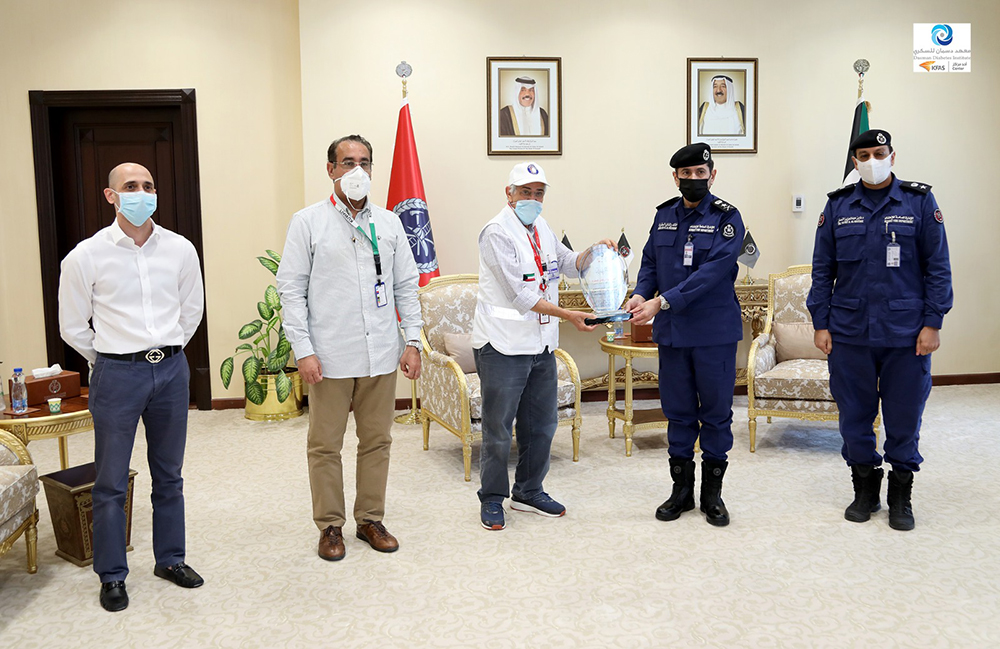 Dasman Diabetes Institute Honors the Kuwait Fire Service Directorate
Published on 18/08/2020
The senior management of Dasman Diabetes Institute represented by Dr. Hilal Al-Sayer, Chairman of the Board of Trustees, Dr. Qais Al-Duwairi, Director-General, Dr. Faisal Al-Refaei, Chief Operating Officer, and Tarek Abdullah Aleryan, Director of Public Relations and Media, visited the headquarter of the Kuwait Fire Service Directorate recently, to express the Institute's gratitude for the remarkable cooperation of the Fire Service Directorate during the Covid-19 pandemic. Kuwait Fire Service Directorate took care of the delivery of medications to the patients of Dasman Diabetes Institute in an orderly manner and without any obstacles over the past several months.

Among the honorees from the General Fire Department were; Lieutenant General / Khaled Rakan Al-Mukrad, Director-General of the Kuwait Fire Service Directorate, and Lieutenant-Colonel Dr. Fayez Abdulaziz Al-Nassar, Occupational Safety and Health Supervisor.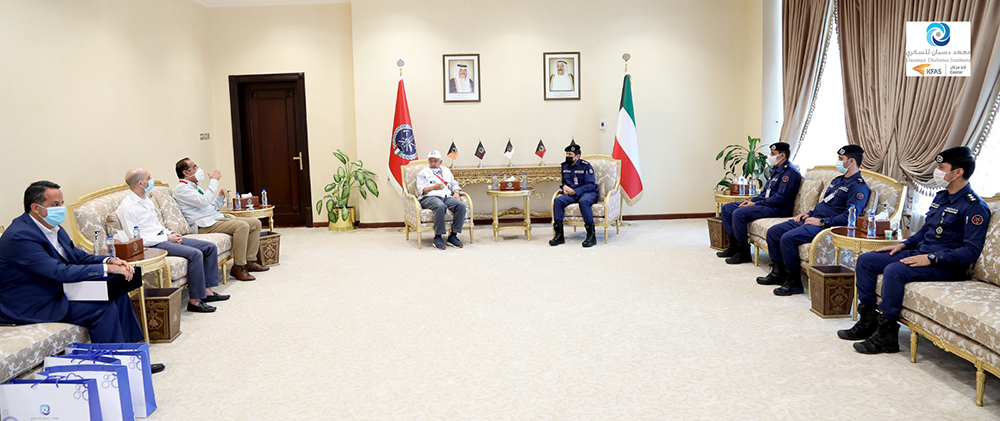 The Institute's management presented appreciation trophies and took group photos and expressed their gratitude for the tireless efforts made by the Kuwait Fire Service Directorate in serving the people of the country and cooperating with Dasman Diabetes Institute, which was founded by Kuwait Foundation for the Advancement of Sciences. This cooperation was initiated to alleviate the burden on the medical staff of doctors and pharmacists, and to abide by to the instructions of social distancing for patients, which the health authorities are emphasizing on to prevent Covid-19 and limit its spread.