More about our Departments
Our Research Sector occupies a central position within DDI. Our experienced researchers apply a multi-disciplinary approach in the study of diabetes and its complications to achieve DDI's mission of addressing the diabetes epidemic in Kuwait.

Biochemistry & Molecular Biology

Genetics & Bioinformatics
Our department has been actively applying a multi-systems approach, utilizing cutting edge proteomics and transcriptomics techniques to identify clinically relevant biomarkers and establish their role in diabetes and its complications.
Our department primarily focuses on the identification and characterization of genes and gene variants increasing the risk of obesity, diabetes, and related complications in Kuwaiti populations.

Microbiology & Immunology

Population Health
Our goal is to build a map of the interactions between high fat dietary components, adipokines, receptors, and transcription factors, and to determine the roles of these factors in tissues and cell types relevant to human T2D.
Our overall goal contributes to improved health and well-being of individuals living with diabetes, or at high risk of developing diabetes, in Kuwait.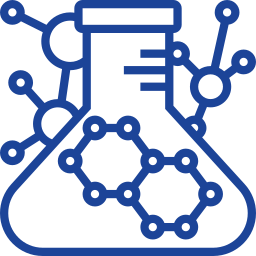 Bioenergetics & Neurometabolism
Our department is focused on the functional and mechanistic study of metabolism and energy balance at multiple levels.