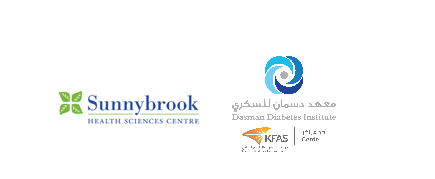 Vascular brain changes in diabetes mellitus
People manage their diabetes through medications and lifestyle, and consequently live longer compared to previous decades; however, there are currently diabetes 'blind spots', notably whether diabetes accelerates brain aging, predisposing people to incurable diseases like Alzheimer's disease. Epidemiological data suggest that diabetes can lead to an earlier diagnosis of dementia by 2.2 years. The pathological mechanisms by which diabetes accelerates dementia are not understood. This study, in collaboration with the Sunnybrook Research Institute in Toronto, will identify the key drivers of neurodegeneration in diabetes, including both vascular and Alzheimer's related mechanisms, and implement a treatment strategy that targets both simultaneously. The study offers novel opportunities to understand and address how diabetes accelerates cognitive decline and memory loss, with potential for high-impact findings that will support changes in clinical practice. The team brings collective expertise in diabetes diagnosis, monitoring management, and in cognition, blood-based biomarkers, and neuroimaging.
---
Quick Links
Learn more about diabetes!
Learn basic life support skills and first aid!