The DasmanSwitch mobile App empowers consumers to make better food choices when shopping by providing simple nutrition information on a packaged food product and suggesting healthier alternatives to 'switch' to. It also provides a personalized experience for diabetics that fits their nutritional needs.
All this and more by simply scanning a product barcode!
DasmanSwitch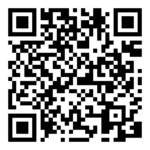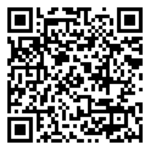 In addition to the App, the food database holds a food information bank that is integrated within the GeoHealth Lab infrastructure. It offers a comprehensive nutritional profiling system for packaged food products in Kuwait, which in turn will help our research and advocate for improved food environments.
DasmanSwitch (formerly known as FoodSwitch Kuwait) is a data-technology platform developed by The George Institute for Global Health in Australia in collaboration with the GeoHealth Lab at the Dasman Diabetes Institute in Kuwait. It comes within the efforts and keenness of both institutes for the health of citizens and residents in Kuwait. Its goals are jointly to influence stakeholders across the food system to improve the food environment and also to empower individuals to make optimal food choices for their health.
DasmanSwitch is based on FoodSwitch which has been launched in 10 countries worldwide out of which Kuwait is the first in the Middle East. It is also certified by ORCHA with a review score of 74% in 2020 making it one of the most trusted apps for health advice.
Packaged food products often contain surprisingly high levels of salt, sugar, saturated fat and calories which may contribute to diet-related health risks such as heart disease and diabetes. However, the nutrition information on pack labels can be confusing and it can be difficult to choose between the different brands. The DasmanSwitch App can help you find out what is in the food you are buying and suggest healthier alternatives for you and your family.
Whether you are looking to eat healthier, track calories, avoid gluten or looking for products low in sugars, DasmanSwitch is here to help.
Starting in the supermarket aisle, the DasmanSwitch App empowers you with access to information to help you make informed decisions about what you eat.
By scanning the barcode of a food item, DasmanSwitch presents you with immediate, easy-to-understand information about that product's nutritional make-up. Results are presented as either a simple 'Health Star Rating' which scores a food between 0.5 stars (least healthy) to 5 stars (healthiest), or as color-coded 'traffic light' icons that show key nutrients as green (good), amber (so-so), and red (bad). DasmanSwitch also presents a list of similar foods that are healthier alternatives, which you can choose one of the following Switches to filter them: FoodSwitch, EnergySwitch, SugarSwitch, or the DiabetesSwitch specifically designed to help people with diabetes to better manage their diet. Finally, you can use the gluten tag below the name of the products to easily identify their gluten content.
Happy healthy habits when grocery shopping!
DasmanSwitch works by using the mobile phone camera to scan the barcode of a packaged food product. It then uses science-based algorithms to calculate and then display simple nutrition profiles based on the nutrition content of the product.
Download the DasmanSwitch App from here: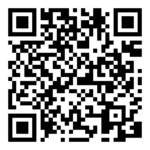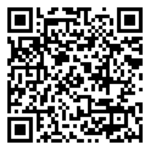 Follow the steps below for a perfect experience of all its features!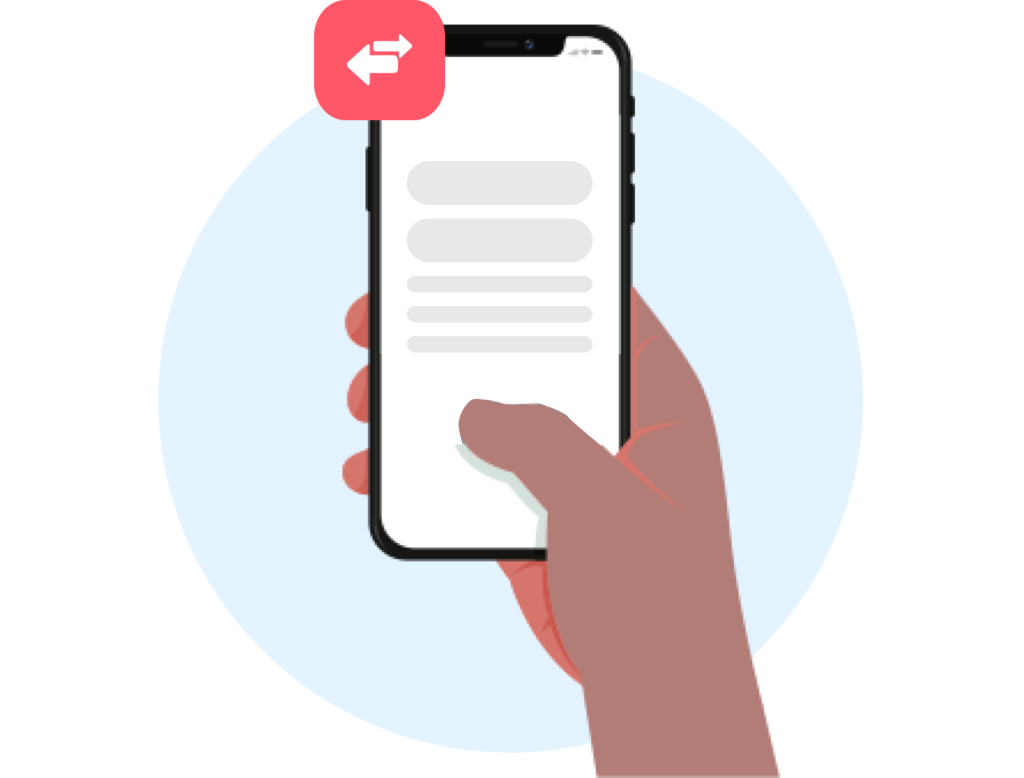 Select a Switch filter
Select a Switch filter to see food alternatives based on your health interests. You can change filters by tapping on the Switch icon at the top of the screen.
FILTERS
For people wanting to make overall healthier choices.
The core FoodSwitch filter uses the Health Star Rating algorithm to calculate the overall nutritional quality of foods by assessing a range of different factors important to general health such as the amount of fats, sugars, salt, energy, protein, dietary fiber, fruits, vegetables, nuts, and legumes (FVNL) content, and for some products, calcium.
For people impacted by diabetes. When using DiabetesSwitch, products are only displayed in Traffic Light Labels mode.
The DiabetesSwitch display provides information relevant to the condition: Net Carbs, Fiber, Energy, Protein, Saturated fat, and Salt. The algorithms used to suggest healthier choices have also been specifically developed to address the nutritional needs of those affected such that it considers both the food's overall healthiness and its level of nutritive carbohydrates or Net Carbs.
For people looking to reduce their calorie intake.
The EnergySwitch algorithm adapts the results based on the amount of KJ (Calories) in the food.
For people looking for products lower in sugar.
The SugarSwitch algorithm adapts the results based on the amount of total sugar in the food.
Scan barcode for a food product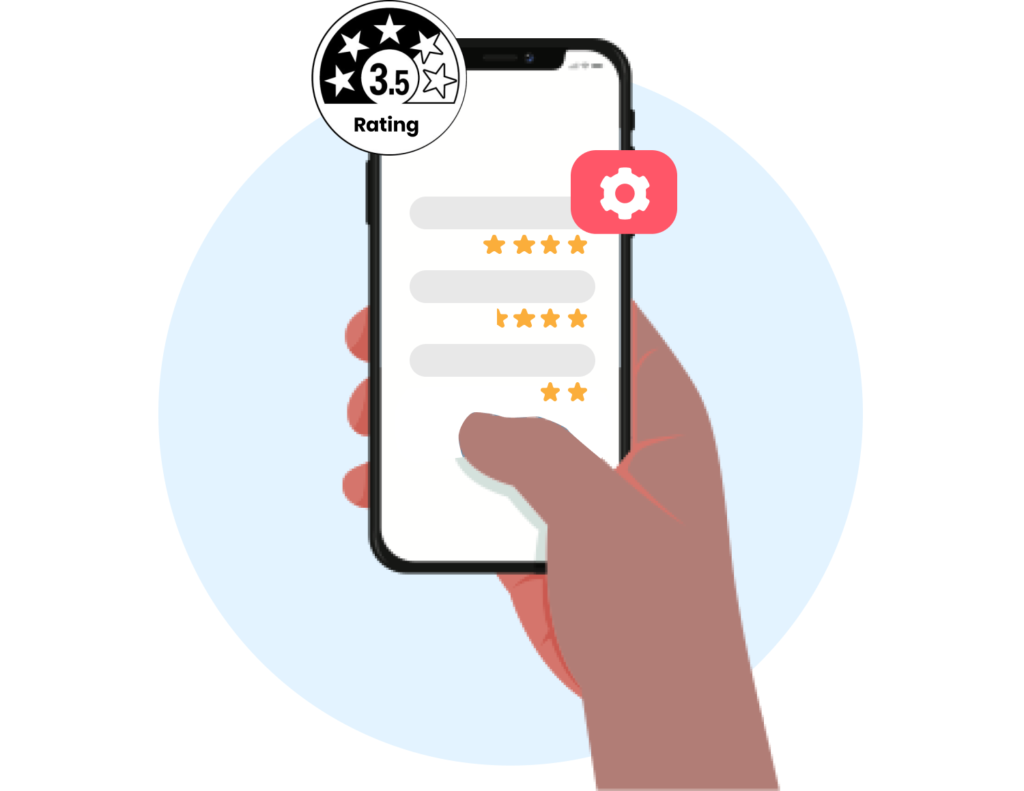 Scan the barcode on a packaged food to get easy-to-understand nutritional information. View results as either a Health Star Rating (HSR) or traffic light-colored icons for energy and key nutrients. You can change modes by tapping on the Mode icon at the top of the screen.
VIEWING MODES
Health Star Rating mode delivers results for energy, saturated fat, sugars, and sodium to evaluate the food. View how key components rate from 0.5 to 5 stars. The more stars, the higher the general healthiness of the food.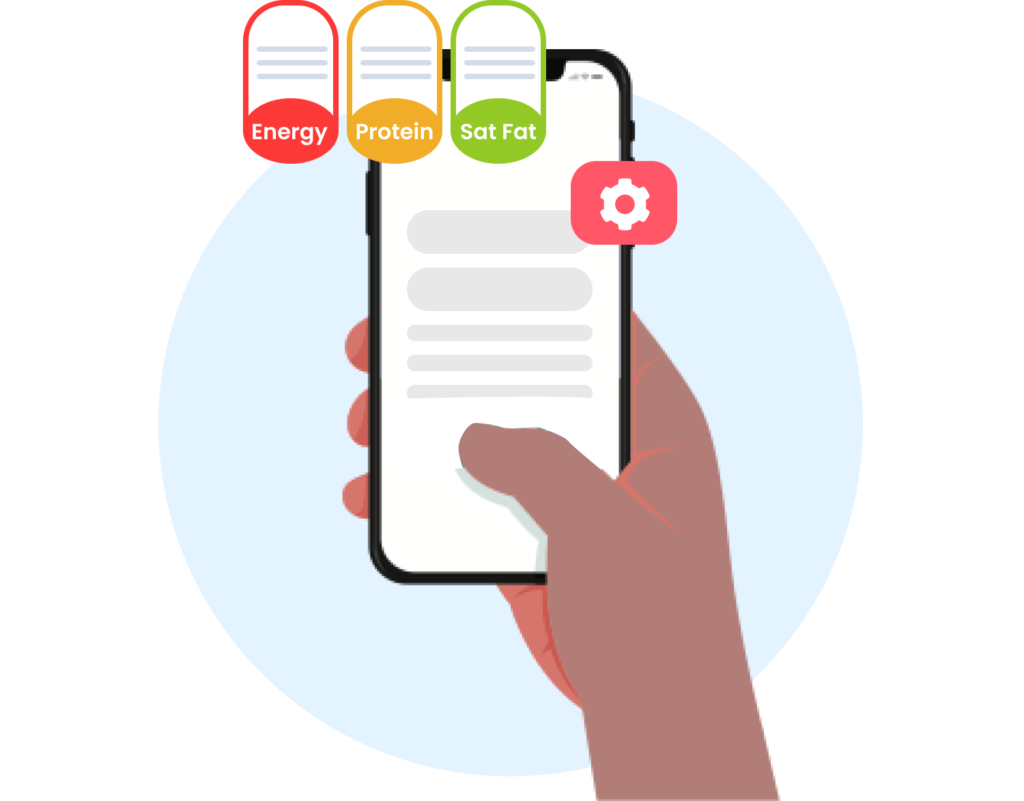 Traffic Light Labels mode delivers results for energy, total fat, saturated fat, sugars, and salt to evaluate the food. View how key components rate using colors. Red is less healthy, green is a healthier choice, and orange is in between red and green.
Switch to a healthier alternative
When you scan a food product, you will get a list of healthier choices you can switch to. These choices are qualified and ordered based on an algorithm that utilizes both the Australian Health Star Rating nutrient profiling model and the UK Traffic Light system.
For people impacted by celiac disease, gluten intolerance, or other gluten-related sensitivities, you can also check the blue tag underneath the name of the product or its healthier choices for the gluten status.
GLUTEN TAGS
The definition of each gluten tag is listed below: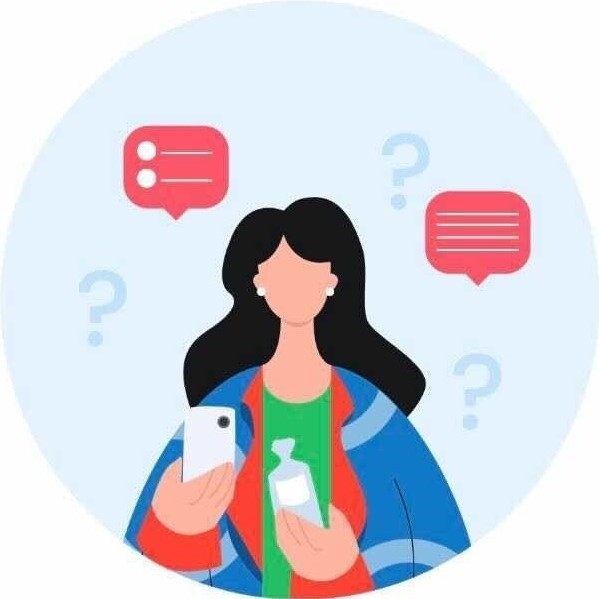 Contains gluten – this product contains gluten.
Likely gluten-free – this product is not marketed as gluten-free but has no gluten-containing ingredients listed on the label. Please check the label.
Gluten-free – this product is reported as gluten-free by the manufacturer and/or is naturally gluten-free. Please check the label.
Unknown (blank) – this product has not yet been classified as gluten-free or not and its gluten status is unknown. Please check the label.
Support community and share photos!
Report potential issues by simply swiping to the left or right on the scanned product or its healthier choices.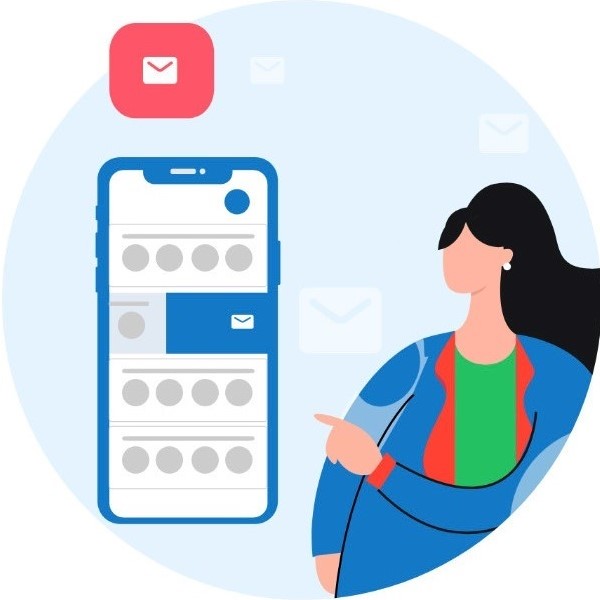 You can also support data collection and help the community by using your mobile device camera to take images of any food product that you are not able to scan. These images will be stored in our database to enter their corresponding product data, and then the product will be available in the DasmanSwitch App for everyone after its verification.
See for yourself why we are the world's most popular health and fitness