Prize Awards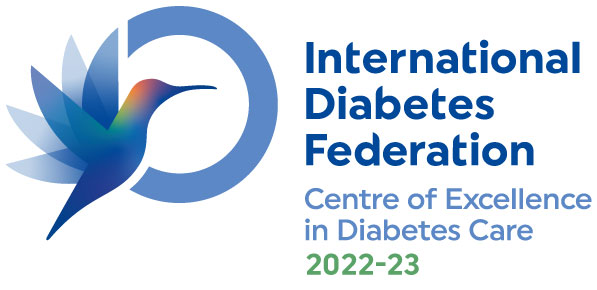 In May 2022, DDI attained the IDF Centre of Excellence, for its efforts in education and training of medical professionals and people with diabetes. DDI's recognition as being part of a collaborative network, both internationally and regionally, enhances its ability to initiate, coordinate, facilitate, and conduct diabetes education programs.
The International Diabetes Federation (IDF)— an umbrella organization of over 230 national diabetes associations in more than 160 countries and territories —recognized the DDI as an 'IDF Centre of Excellence' for diabetes, for its distinguished role in the field of research and medical care it provides, in addition to the institute's cooperation and efforts represented in optimal care, patient awareness and comprehensive care in the field of diabetes and its various complications.
An IDF Centre of Excellence is a diabetes institution (clinical/research institute) designated by IDF to form part of an international collaborative voluntary network to initiate, coordinate, facilitate and conduct holistic diabetes services and multidisciplinary education in diabetes and other related chronic diseases.
DDI met the criteria to be an "IDF Centre of Excellence in Diabetes Care". Since 2020, DDI started applying for the mentioned recognition, which was well deserved since DDI has demonstrated that its mission and vision coincides with IDF's mission and vision and it operates as a Centre of Excellence in diabetes care in several ways.
DDI not only leads a multidisciplinary team approach to managing diabetes and its complications, but also conducts research and contributes to the scientific community.
It also succeeds to maintain the highest standards of diabetes care in Kuwait to encourage and influence quality improvement in diabetes care on a national and regional scale.
DDI's Medical Sector uses a MDT approach to deliver the best medical care by using latest evidence- based practices to manage all aspects of diabetes care, education, management, treatment and prevention of diabetes complications, as well as, prevention of diabetes.
DDI is governed by a Board of Trustees (BOT) and has a governance management framework that manages its resources and monitors performance: Ethical Review Committee, Animal Care Ethics Committee and Office for Regulatory Affairs.
DDI has a modern, robust and effective infrastructure, equipped with the highest standard of medical/clinical equipment: Rooms/furniture, teaching tools, materials, AV and technological support available/owned by institute
DDI offers many distinguished educational courses for different age groups of people with diabetes as well as many specialized programs.
DDI constantly holds advanced training programs to train healthcare professionals including nutritionists, nurses, podiatrists, educators and other professionals working in all hospitals affiliated with the Ministry of Health, in order to meet the needs of the Ministry of Health, and that the institute is fully prepared to provide everything that contributes to improving the standards and quality of diabetes care and education nationally.
This recognition will contribute to strengthening the role of DDI at the regional and international levels, augments its role as a part of IDF international cooperative network to coordinate and prepare for more efforts in the field of diabetes awareness and enabling patients to control their diabetes.
Royal College of Surgeons of England

DDI was certified by the Royal College of Surgeons of England to deliver Basic Surgical Skills (BSS) between October 2022-June 2025. This course introduces surgical trainees to safe surgical practice within a controlled workshop environment and aims to "teach, assess and certify" the ability of trainees to use safe and sound surgical techniques that are common to all forms of surgery.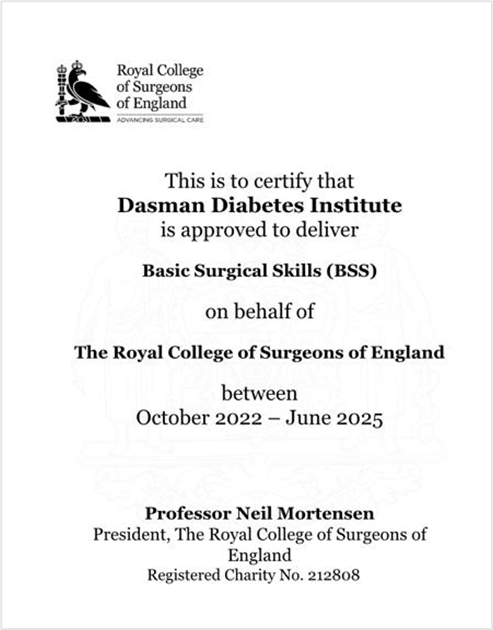 DDI strives to continuously meet international standards to deliver safe and high-quality care.
DDI is certified with the College of American Pathologists (CAP Accredited) since 2018, which was renewed in March 2022, and is valid until January 2024.
DDI has renewed the Accreditation Canada (AC) Unconditional Diamond Level Accreditation for the fourth AC cycle in the QMENTUM Accreditation program. DDI had received surveyors from Accreditation Canada (AC) and conducted a Mock Survey in 21-23rd June 2022 and a Final Survey in 2-6th October 2022. Comments from surveys were positive.
DDI has maintained the Health Insurance Portability and Accountability Act (HIPAA) verified approval to earn the HIPAA Seal of Compliance since 2019 and passed the HIPAA audit in 2022. The current Seal of Compliance certification is valid until August 2023.
Research
DDI's research aims to translate fundamental/novel research findings into clinical practice and community-based health outcomes.
Learn more about our research achievements of 2022.
2022 DDI Publications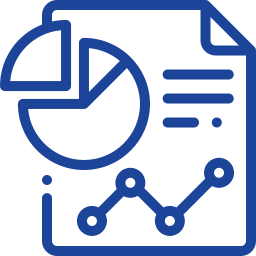 23
Reviews, editorials, etc.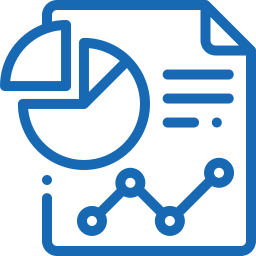 19
Collaborative publications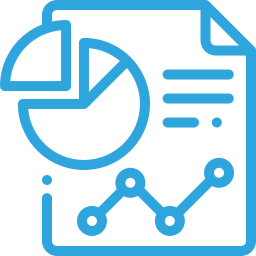 51
Original research publications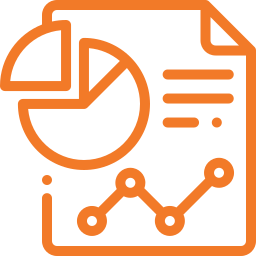 93
Total number of publications
2022 Ongoing Research Projects Per Sector
38
Research Sector Projects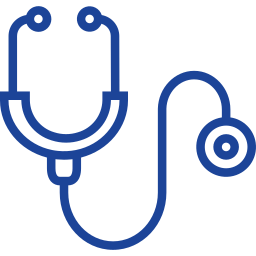 14
Medical Sector Projects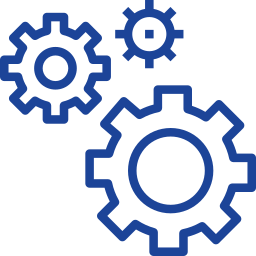 2
Operations Sector Projects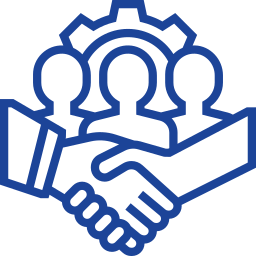 1
DG Directorate Project
The total number of DDI publications for 2022 was 93, a 21% increase from 77 in 2019.
Per the recommendations of the International Scientific Advisory Board (ISAB), DDI researchers have focused on producing more original research-based publications with 51 in 2022. Overall, 55% of DDI's 2022 total publication output was original research. Additionally, DDI published 19 collaborative (other) and 23 reviews, editorials, etc.
The DDI publications by original research and total publications from 2019 till date is illustrated below: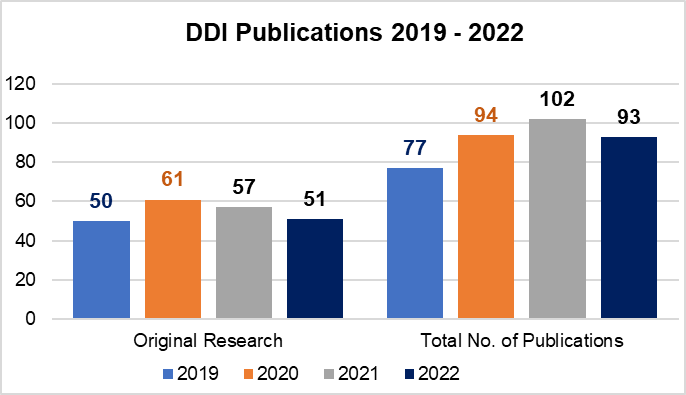 To view our research publications, click on the button below:
Quality of Publications: Impact Factor (IF)
From 2019 till 2022, the total DDI publications Median Impact Factor increased from 3.519 to 5.331 (51% increase) with the original research Median IF increasing from 3.519 to 6.022 (71%).
When compared to 2021, the Median IF for total publications increased from 4.401 to 5.331(21%) and the original research Median IF increased from 4.379 to 6.022 (37%).

| | | | | |
| --- | --- | --- | --- | --- |
| | 2019 | 2020 | 2021 | 2022 |
| % Publications with IF ≥ 5 | 19% | 16% | 36% | 53% |
| % Publications with IF ≥10 | 4% | 9% | 9% | 11% |
All research proposals follow a standardized International Scientific Advisory Board (ISAB) approved project governance process. In line with the approved research strategy, DDI proposals are continuously focus on supporting DDI's Mission and Vision. Additionally, per the ISAB recommendations to maintain a focused approach in research, DDI had a total of 19 new submitted proposals in 2022 and 10 project extension requests.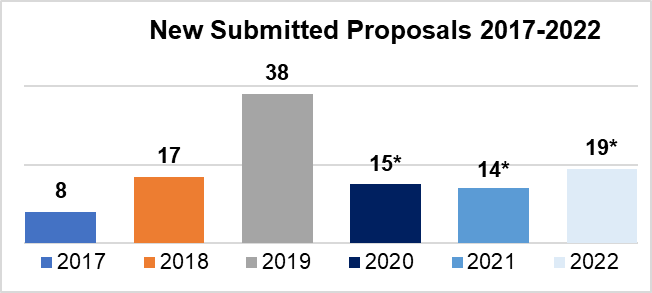 *Decrease in number of proposals from 2019 are per ISAB recommendations as part of a continued focused research approach.
There was a total of 76 projects in 2022 with 55 active projects (44 ongoing & 11 new) and 21 completed (7 completed & 14 closed). Project approvals follow a standardized process for approval, as outlined in the previous section, with all new projects aligned and directly contributing to the approved DDI Strategic Plan, i.e., DDI Initiatives 1-3 and the Research Strategic Directions.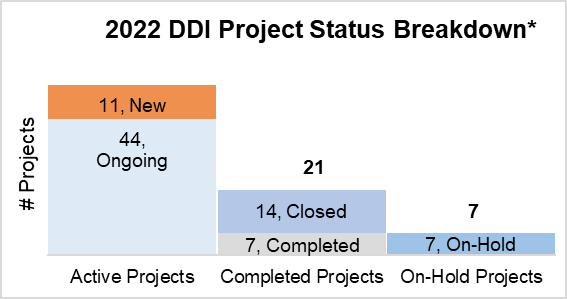 *All figures valid as end December 2022
In 2022, DDI collected 2,051 samples from research participants via the special services facility.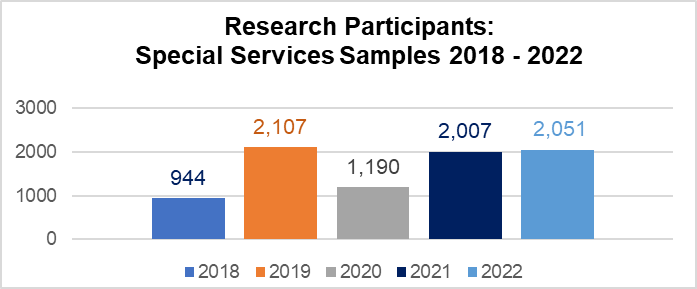 In 2022, the total number of patients participated in research was 1,422 patients (compared to 504 in 2020 and 1,439 in 2021). Consequently, in 2022, DDI managed to engage 40% of patients to participate in Research.
National Dasman Diabetes Biobank
The National Dasman Diabetes Biobank is the first and only Biobank (biosample repository) in Kuwait. The National Dasman Diabetes Biobank (NDDB) offers DDI and collaborators repository services to conduct short and long-term research projects related to diabetes and its complications. The NDDB's wide range of services include sample processing and fractionation, storage, testing and nucleic acid isolation, among others. The NDDB is a member of the European, Middle Eastern and African Society for Biopreservation and Biobanking. It is a Biosafety Level 2 laboratory which specializes in the processing of blood and other body fluids, tissue samples (for histology and immunohistochemistry purposes) and cell culture. The NDDB facilities include secure sample storage rooms with −80°C freezers and liquid nitrogen tanks. Cumulatively, NDDB houses over 41,500 research participants' samples and tracks more than 372,860 biological specimens for freezer inventory using a sample management system.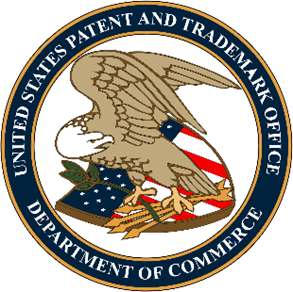 The Patent & Research Translation Office (PORT) supports the development and protects the rights of DDI's research to transfer to industry, organize multinational collaborative relationships to conduct research while developing technologies of local, regional, and global value.
As of 2022, 4 patents were approved and have been granted to DDI and 4 patents are still ongoing. A total of 8 patents are in various stages, per below.
| | |
| --- | --- |
| Patent Overall Status | Total |
| Previous Granted Patents 2020-2021 | 4 |
| Ongoing Patents | 4 |
| Total End 2022 | 8 |

Details of Approved Patents at the United States Patent and Trademark Office:
| | | | | |
| --- | --- | --- | --- | --- |
| Docket No. | Year Granted | Title of Invention(s) | Inventors | Co-Inventor(s) |
| 33024.00 | 2020 | Method for preventing progression to metabolic syndrome | Prof. Fahd Al Mulla | Raseeba Nizam, Dr. Ashref Madhoun |
| 33024.01 | 2020 | Use of MicroRNA-103 as Inhibitor for dyslipidemia by repressing ANGPTL8 gene (2020) | Dr. Mohamed Abufarha | Dr. Jehad Abubaker Prof. Fahd Al Mulla Preethi Cherian Irina Alkhairi |
| 33024.02 | 2021 | Use of MicroRNA-181d as Inhibitor for dyslipidemia by repressing ANGPTL3 gene (2021) | Dr. Jehad Abubaker | Dr. Mohamed Abufarha, Prof. Fahd Al Mulla Irina Alkhairi Preethi Cherian |
| 33024.10 | 2021 | Targeting Signaling Crosstalk Between IL-6 and TNF-α for Preventing MMP-9 Induced tumor growth (2021) | Dr. Rasheed Ahmad | Prof. Fahd Al Mulla |
Collaborations
2022 DDI Collaborations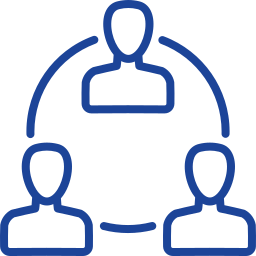 1
New Collaboration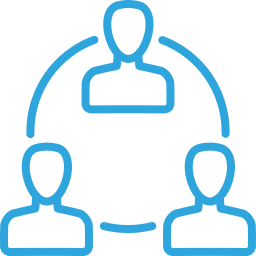 12
Reviewed Collaborations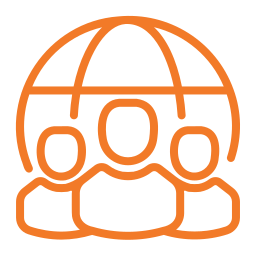 1
Collaborative Consortium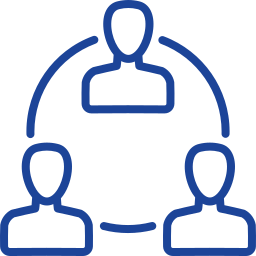 3
Regional Research Collaborations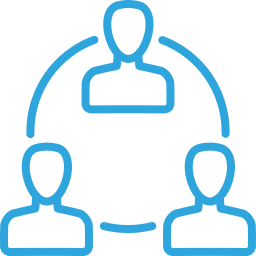 35
National Collaborative Projects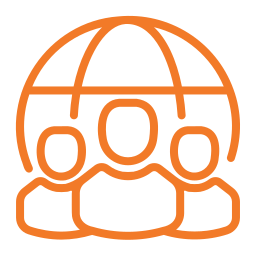 9
Ongoing Collaborative Consortiums
International Collaborations
In 2022, DDI continued to expand its national, regional, and international network via enhancement of its national and international collaborations. Of the major existing collaborations 12 were reviewed and re-assessed with 1 new collaboration and 1 new consortium concluded.
International Research Collaborations
Montreal Diabetes Research Centre
McGill University
University of Glasgow
Sunnybrook Research Institute
Onze Lieve Vrede Hospital
University of Texas Health Science Center, San Antonio
Ulster University
University of Canberra
BIDMC-Harvard
World Health Organization
Emory University
Yale University
Oxford University*
*New Collaboration
DDI continued to collaborate on multiple research projects with 3 major regional collaborators in 2022.
Regional Institutions
Weill Cornell University, Qatar
Hamad Medical Corporation – Qatar
King Abdullah University of Science and Technology
DDI continues to collaborate nationally to exchange knowledge to strengthen and contribute to the country's scientific research community and to enhance knowledge transfer.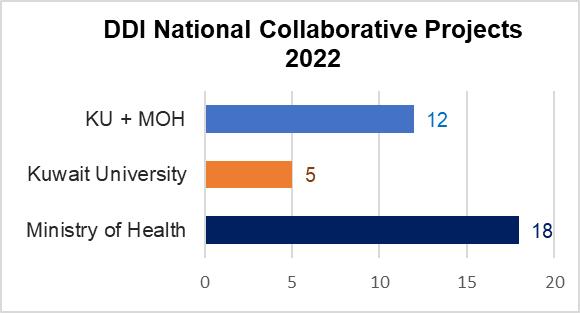 In 2022, DDI continued to collaborate with the Kuwait Ministry of Health (MOH) and Kuwait University (KU) on multiple projects covering various scientific disciplines. A breakdown of the number of projects is illustrated below with a total number of national projects with KU and MOH reaching 35 for 2022.
Consortiums provide multi-organizational groups the opportunity to coordinate, network and pull resources together for common well-defined scientific goals. To enhance joint alliances, DDI participated in 9 ongoing consortiums and signed 1 new consortium during 2022.
International Consortiums
Genetic Investigation of Anthropometric Traits (GIANT)
Global Lipids Genetics (GLGC) at Broad Institute (USA)
Weill-Cornell Medicine (Qatar and New York) on genome data sharing & integration
COVIDiaB Registry
Personalised Medicine Coalition
NCD Risk Factor Collaboration (NCD-RisC)
COVID Human Genetic Efforts (MISC) – Rockefeller University
International SWEET Network
COVID-19 Host Genetics Initiative
DAFNE Consortium
In addition to the above, DDI researchers are associated and work on multiple research projects with over 11 international institutions worldwide on a project level basis.
Clinical Research, Education, and Skill Development Programs
2022 Clinical Improvements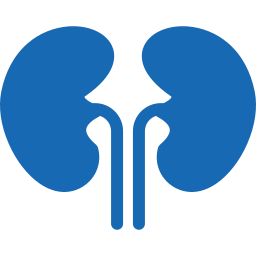 60%
T1DM patients achieving HbA1c levels of < 8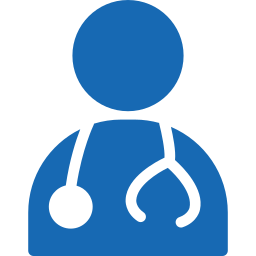 >4,000
Patients seen for one-to-one diabetes education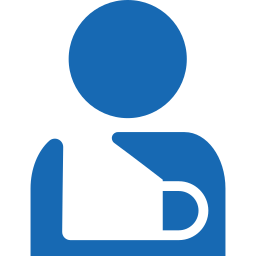 4,030
Investigations provided in the DIC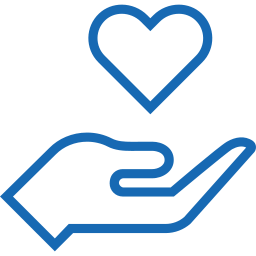 3,933
Patients were seen across DDI clinics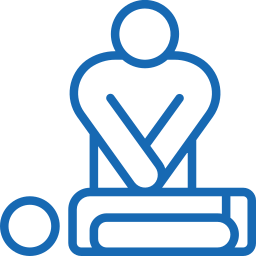 372
Clinical Skills Courses held with 1,654 students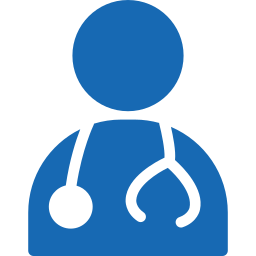 254
HCPs trained on retinal & foot screening
*HCPs: Healthcare professionals

DDI continues to develop clinical projects and programs that aim to improve the quality of healthcare delivery services, patient well-being and diabetes outcomes through behavioral interventions and therapeutics.
Some key results are illustrated below: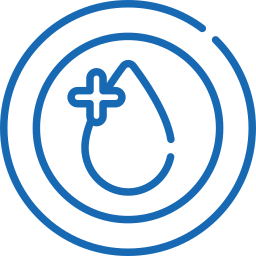 Diabetes Remission
50% of T2DM patients reduced their medications by 50%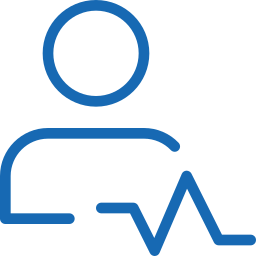 Cognitive Testing
200 project participants (T1DM & T2DM) enrolled in 2022
Various skill development programs were designed for professionals, patients, partnering organizations and the general population of Kuwait. These research, educational and awareness initiatives focused on learning and development for the treatment of diabetes and its corresponding burden. DDI provided accredited training and development opportunities for 1,967 professionals in 2022.
Face-to-face and online platforms were utilized and optimized to deliver initiatives for schools and the public for diabetes awareness.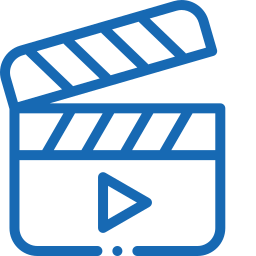 20
Educational Videos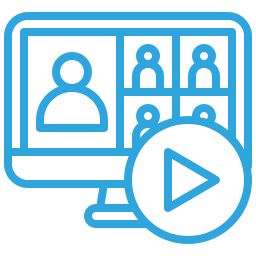 47
Webinars/Virtual Group Sessions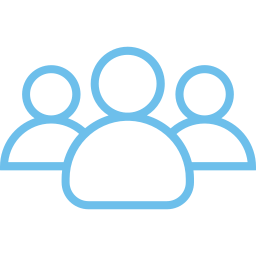 460
Webinar Participants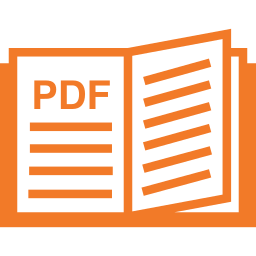 8
Electronic Booklets
Dose Adjustment for Normal Eating (DAFNE)
In Kuwait, DDI continues to be the only training center for the Middle East for DAFNE.
DAFNE was piloted in Kuwait with cultural adaptation as a clinical service, with 802 graduates (cumulative) completed in 2022 a 17% increase from 2021.
Collaboration has been extended for clinical training, expansion to DAFNE pump program, health economist training and qualitative training.
| | | | | | |
| --- | --- | --- | --- | --- | --- |
| | 2018 | 2019 | 2020 | 2021 | 2022 |
| Total cumulative no. of courses | 74 | 86 | 88 | 105 | 124 |
| Total cumulative no. of graduates | 484 | 572 | 583 | 684 | 802 |
Public Awareness Activities
DDI has expanded the public's awareness of Diabetes through educational events, outreaches, events, seminars, lectures, and by ensuring public engagement and participation. As the COVID-19 pandemic restrictions lifted, more physical activities/events were able to be held with an increase from 36 in 2020 to 63 in 2022.
Additionally, other social media platforms continued to be utilized and optimized to ensure awareness is maintained at a community and population-level.
2022 DDI Activities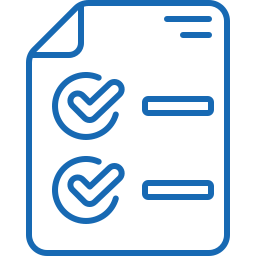 63
Activities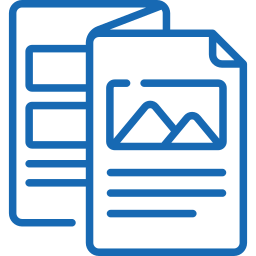 54
Awareness Information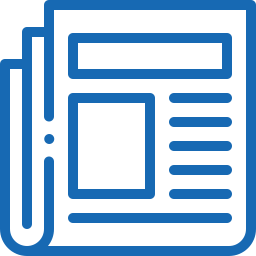 54
Press Releases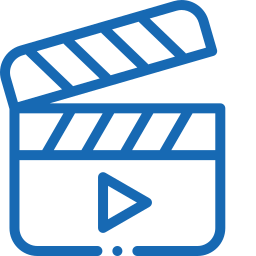 92
Health awareness videos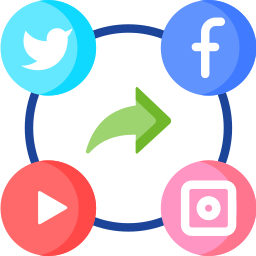 259
Public awareness posts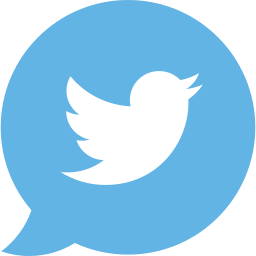 260
Awareness tweets
DDI officially launched the DasmanSwitch App for Android and iOS mobile phones in February 2022. The DasmanSwitch application helps consumers in Kuwait make better food choices when shopping for packaged items. By simply scanning the barcode, the App will suggest healthier alternatives for unhealthy choices.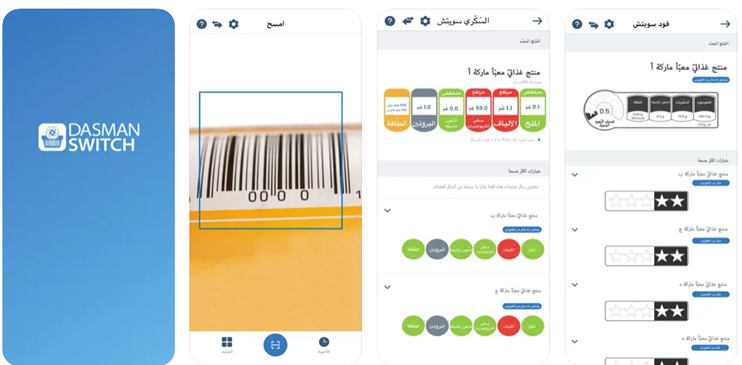 For more information about DasmanSwitch, click on the button below.
DDI continues to provide awareness through the website's media page which includes educational interviews, scientific updates, and newsworthy highlights on DDI activities. A total of 92 were conducted in 2022.
To view our Media page, click on the button below.

DDI electronically distributes quarterly Research newsletters to share and promote research in DDI while increasing the public awareness of research activities and achievements within.

To read our Newsletter articles, click on the button below: